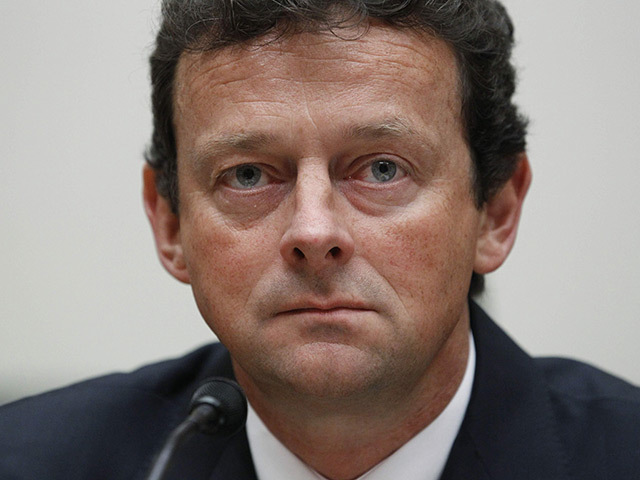 Genel Energy, the UK oil producer operating in Iraq's Kurdish region, fell by a record in London trading after cutting the reserves estimate for its largest field by almost half.
Genel dropped as much as 41%, the biggest decline since the stock started to trade in June 2011, and was down 37% at 78.75 pence as of 12:15pm. That wiped about £128million pounds off the company's market value.
The company will take a $1million charge after reducing its estimate for gross recoverable proven and probable reserves at the Taq Taq deposit to 356 million barrels from 683 million barrels.
The downward revision at the field, 44% owned by Genel, is "very disappointing," chairman Tony Hayward said on a conference call with analysts.
Today's revision "means your assets have shrunk, which means your cash-flow projections have shrunk which means your valuation has shrunk, which is what you're seeing in the share price," Shola Labinjo, an analyst at Tudor Pickering Holt & Co. said by phone.
The writedown adds to pressure on the oil producer to boost exploration at a time when crude prices are slumping and as payment delays by the Kurdish Regional Government last year curbed investment. While Genel maintained 2016 output guidance at about 80,000 barrels a day, it expects volumes from Taq Taq to shrink to as low as 50,000 barrels by 2018.
Some wells at Taq Taq started going into decline in the second half of last year, prompting Genel to review the reservoir and its reserves, Chief Financial Officer Ben Monaghan said in a phone interview. Since 2011, the field has produced 184 million barrels, leaving about 172 million barrels by the end of last year, the company said.
Genel's refinancing options won't be affected by the revision since it has a bond rather than a reserve-based lending facility, which typically ties a loan to undeveloped reserves that are reviewed regularly, Monaghan said on the conference call with analysts.
Genel said in January that oil output would drop as delayed export payments had deterred investments. Oil producers in Iraq's semi-autonomous Kurdish region have been caught for years in a spat over revenue-sharing between the local authorities and the federal government. Until last September, regular payments eluded the companies as low oil prices and the cost of fighting Islamic State militants put pressure on government resources.
The company said in January that its total production, including from a stake in Kurdistan's Tawke field, would fall to 60,000 to 70,000 barrels a day this year from an average of 84,900 barrels in 2015.
Taq Taq is located 60 kilometers (37 miles) northeast of the Kirkuk oil field. Addax Petroleum , a wholly owned unit of China Petroleum & Chemical Corp, holds 36% of the field and the KRG has the remaining 20%.
"While it's a major setback, it is by no means the end of Genel," Hayward said, adding that the company enjoys the "lowest-cost oil-producing assets in the world."
Recommended for you

Kurdistan operators slash capex on pipeline, payment problems