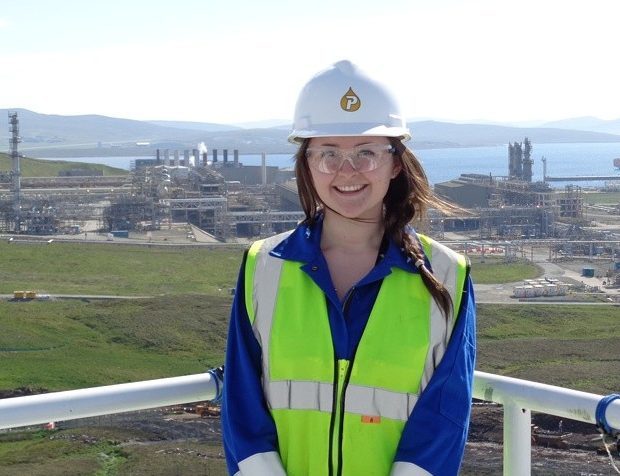 Petrofac is facing a legal battle over claims it has withheld hundreds of thousands of pounds in bonus payments from workers on its gas plant in Shetland.
Contractors on the £800million Laggan-Tormore plant claim the oil and gas services giant has repeatedly fobbed off attempts to pay out bonuses worth up to £250,000.
Tavish Scott, the Scottish Liberal Democrats' Shetland candidate, weighed into the row, labelling the situation "unacceptable" and demanded that Petrofac pay the bonuses.
Petrofac insisted its bonus scheme had "specific qualifying criteria" and that claims were being assessed in "fair and consistent process".
The gas plant, which was built for Total's gas field west of Shetland and came on stream in February, came in delayed and hundreds of millions of pounds over budget.
Chief executive Ayman Asfari last year said that labour costs in Shetland were much higher and productivity lower than the firm was used to.
In February Petrofac said the project had taken a £310million bite out of its profits in 2015.
The row over bonuses is thought to affect at least 45 contractors, a number of whom have sought legal advice on the issue.
They claim Petrofac reneged on promises to hand out a 5% bonus on top of pay.
Ashley Manson, who worked as a health and safety administrator on the project for just under two and a half years, claims she is owed just under £4,000.
Ms Manson, 21, said Petrofac rejected her claim on the basis of criteria which were not specified when she started working for the firm.
In emails seen by the Press and Journal, Petrofac wrote to contractors on July 28, 2013 to say they would be entitled to bonuses equivalent to 5% of their total pay for the project.
But Petrofac's recruitment firm Atlantic Resourcing said that contractors were only eligible for the bonus if they had been working on site before July 28 in an email sent in March.
Atlantic Resourcing added: "Any other bonus payments were made at the discretion of Laggan management, and no further discretion is available to provide bonuses to any other claimants."
The workers contend that the email sent in 2013 made no mention of the start-date requirement.
It said bonuses would be accumulated and paid upon the successful completion of contracts "from commencement of mobilisation if after this date".
Shetland-born Ms Manson, said: "Petrofac keeps kicking us to the side. Everyone just wants the bonus they're entitled to. I think they're just hoping it will go away.
"I just feel disappointed and totally disregarded after all the work I did."
Of the contractors Ms Manson has contacted about the issue, about 45 had not been paid while 50 had received the completion bonus, though both figures are likely to be higher.
Among those who had been paid was her partner, who started on site at a later date than Ms Manson and who left before her, she said.
Jason Wilson, an electrical supervisor who worked on the plant from October 2013 to November 2015, claims he is owed just under £12,000 in bonuses, reflecting salary of £240,000 paid over the period.
Mr Wilson, 45, said he thought the company was "treating the workforce unfairly".
Mr Wilson said: "I would like to ask why I've been discriminated against when I was there two and a half years and was a loyal servant, even working through Christmas away from my family."
Mr Wilson said he is one of about seven claimants who have entered into an agreement to share legal costs. The next step is to instruct solicitors to contact Petrofac, he added.
Tavish Scott, who is running to retain his post as Shetland MSP, said Petrofac should "pay up".
Mr Scott said: "Petrofac must be contractually due to pay bonuses to staff they took on so I find it unacceptable that people are having to take legal advice to pursue the company for these payments. They should pay up."
A spokeswoman for Petrofac said: "Petrofac can confirm that a completion bonus was applied as part of the exit arrangements for workers employed on the Laggan-Tormore project.
"This bonus is linked in accordance to a specific qualifying criteria and Petrofac has introduced a fair and consistent process to assess the validity of each claim. All claims that fully satisfy the criteria will be paid in full."
Recommended for you

How does the new Petrofac CEO's pay package stack up to his predecessor?