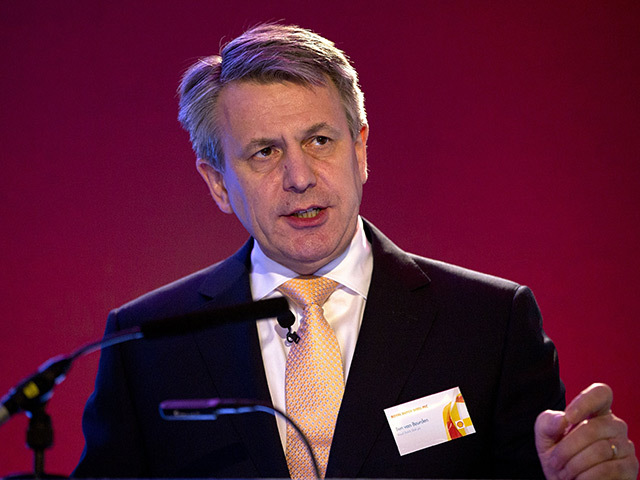 The boss of Royal Dutch Shell (LON: RDSB) wants the oil and gas giant to play a big part in the UK's quest to meet climate change targets, "when it makes business sense".
Shell chief executive Ben van Beurden also expects the UK's energy demand to level off as the country becomes more fuel efficient.
"Social, political and geographical conditions differ from country to country," Mr van Beurden will say today at the company's Powering Progress Together Forum. "In other words, the energy transition is likely to play out in a different way and at a different pace in different places.
"In many parts of the world, the demand for energy will rise as more babies will be born, more people will be moving into cities, and more people will buy their first car or computer.
"In the UK, however, the demand for energy is likely to level off as a result of, for example, energy efficiency. But this does not mean the UK can sit back and relax. It has a legally binding commitment to reduce its carbon emissions by 80% by 2050, from the 1990 level.
"This requires changes to how transport and infrastructure are organised, as well as to how people heat their homes. In fact, changes need to happen in virtually every part of society. And they need to happen while keeping the UK's energy-based economy growing.
"There is one inevitable truth though: the energy system is and always will be the outcome of government policies and consumer choices."
[graphiq id="9SZnizSUqXP" title="Royal Dutch Shell 'B' Stock Price (Adjusted Close)" width="600″ height="400″ url="
https://w.graphiq.com/w/9SZnizSUqXP
" link="
http://time-series.findthedata.com/l/12479/Royal-Dutch-Shell-B-Stock-Price-Adjusted-Close
" link_text="Royal Dutch Shell 'B' Stock Price (Adjusted Close) | FindTheData" ]
On the company's commitment to climate change, he will say: "Shell is an important supplier of energy to this country. This means that we have both a responsibility and an incentive to help tackle its energy challenge.
"When it makes business sense, Shell is determined to play its part in meeting the UK's energy needs while lowering carbon emissions.
"It's important for governments to create the right conditions for companies to not only deliver energy but to do so with fewer emissions."
Recommended for you

van Beurden defends record Shell profits in face of soaring energy bills