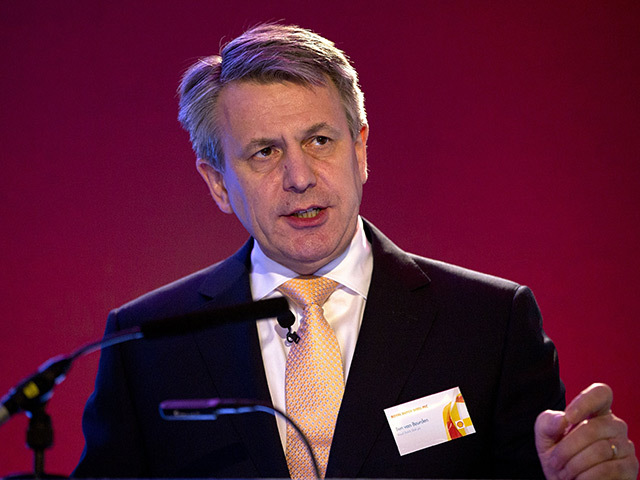 The boss at Royal Dutch Shell (LON: RDSB) said today that the firm is "enjoying" the benefits of recent efforts to get its North Sea business in shape, but declined to rule out additional job losses.
Shell chief executive Ben van Beurden said the company had done more to lower costs and enhance reliability in the North Sea than in any other mature basin.
Speaking after Shell reported a 72% drop in second quarter earnings, Mr van Beurden said the companies' North Sea portfolio was "contributing" in the face of "tough" economic conditions.
Mr van Beurden also said the Anglo-Dutch energy giant was firmly on track to hit its target for asset sales of $30billion (£22.8billion) in 2016-18.
Shell chief financial officer Simon Henry said transactions for 17 separate assets were "active" and that discussions with potential buyers were taking place in "most cases".
Mr Henry said the sales process was driven by value, not time, and that Shell was not looking to offload assets at "giveaway prices".
He declined to name any of the assets, but the company earlier said its portfolio of North Sea infrastructure was under review.
Mr van Beurden said yesterday: "We will take a view on our North Sea portfolio from a strategic perspective. Will that lead to more jobs being lost? At this time there are no new announcements."
He added: "We are enjoying the actions we have taken. The improvements we've made in the North Sea are a pathfinder for other aspects of our upstream portfolio."
Shell previously announced plans to shed about 12,500 roles globally this year due to a combination of low oil prices and its takeover of BG Group, which went through in February.
In May, the firm said the headcount for its North Sea operations would drop by 475 to 1,700 as part of the reductions.
In yesterday's update, Mr van Beurden said Shell was in the midst of a "transitional" year and insisted the firm was making progress in efforts to bring its costs and capital expenditure in line with the current economic conditions.
During Shell's second quarter, current cost of supplies earnings excluding identified items – the company's definition of net income – came in at £760million, down 72% on the same period a year ago.
The company notched up pre-tax profits of £730million compared with £4.2billion in the second quarter of 2015.
Its shares dropped more than 3% on the London Stock Exchange this morning.
Recommended for you

Shell warns of drop in Q3 profits as refining margins decline