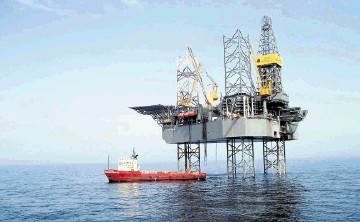 Contract terminations helped US firm Rowan Companies (NYSE: RDC) increase its profits by 160% in the second quarter of 2016.
The Houston-headquartered drilling contractor banked $120million (£90million) during the three months as part of an agreement allowing one of its customers, Freeport, to cancel its deal for the Rowan Relentless drillship early.
The company also said its Rowan Reliance drillship experienced lower levels of downtime over the three months.
Rowan ended the quarter with revenues of £460million, up 20% from £380million a year earlier, despite a 22% decline in jack-up revenue brought on by lower day rates and a drop off in demand.
Pre-tax profits came in at £180million, an increase of 160% year-on-year.
Rowan, whose fleet includes four ultra-deepwater drillships and 27 jack-up rigs, appears to be outstripping its competitors at a time when offshore drilling is in the doldrums due to low crude prices and high costs.
Yesterday its rival Diamond Offshore revealed plans to scrap two of its rigs after recording a 38% drop in revenues during the same period.
Tom Burke, president and chief executive at Rowan, said: "Our ability to add significant backlog in a challenging market environment is a testament to our outstanding crews.
"I'm pleased that we secured over 700 contract days of new backlog between a blend and extend agreement on our ultra-deepwater drillship, the Rowan Resolute, and contract extensions in our jack-up fleet.
"We ended the second quarter with our lowest total recordable incident rate on record and our operational downtime was less than 2% for our fleet."