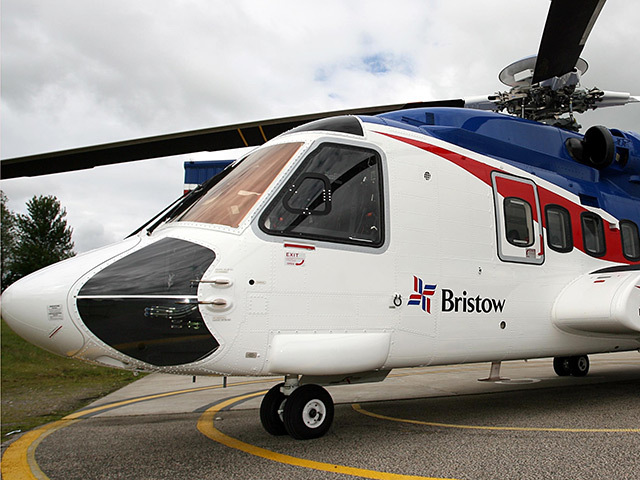 North Sea helicopter operator Bristow said yesterday the continuing oil and gas sector downturn and the fallout from the Brexit vote had combined to take a chunk out of its earnings in the three months to June 30.
Houston-headquartered Bristow said it was "proud" of its response to the grounding of Super Puma 225 helicopters following a fatal crash involving one of the aircraft in Norway in April.
The company also enjoyed a 73% climb in earnings from UK search and rescue services, but any gains were offset by a 27.3% drop in revenues from oil and gas services to $253million (£192million).
Operating revenues for the group were 19% lower at £270million for the three months.
It recorded adjusted net losses of £9.1million, down from a surplus of £14.9million a year ago.
Bristow said upcoming quarters were unlikely to bring significant improvements, with any gains from cost reduction measures being cancelled out by the pound's depreciation following the referendum on the UK's membership of the EU.
Jonathan Baliff, president and chief executive at Bristow, said: "Our first quarter financial results continued to be severely impacted by the unprecedented challenges the oil and gas industry has been facing since 2014, which intensified in the first quarter of fiscal 2017, as reflected in reduced activity, lower revenue and margins and foreign exchange volatility."
Mr Baliff added: "On the operating front, I am proud of the work of our global team's collaboration with clients, OEMs, and HeliOffshore to safely respond to the H225 grounding through mobilization of worldwide resources.
"Fiscal 2017 commercial efforts have secured additional work in the UK and Norway, but that has been offset by utilization declines elsewhere, especially in the U.S. Gulf of Mexico.
"Fiscal 2017 will remain a challenging year from an earnings perspective as Bristow typically lags in a downcycle."
Recommended for you
X

BUPA blames profit slump on North Sea oil downturn