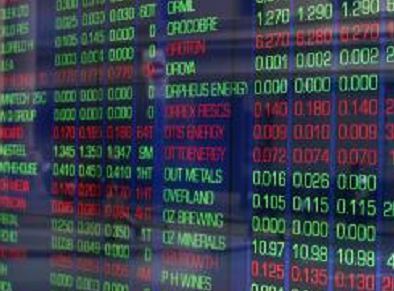 Tower Resources said it has made changes to its board as part of restructuring of the company's cost base.
The firm said Graeme Thomson will step down as chief executive from the end of this month.
He will remain with Tower Resources as a non-executive director.
Jeremy Asher will assume the combined role of chairman and chief executive.
Exploration director Nigel Quinton has relinquished his role as exploration director with effect from now but will remain available on a consultancy basis.
Meanwhile non-executive directors Philip Swatman and Philip Frank have ordered to resign from the board.
The company has accepted the resignations from the end of this year.
Tower Resources said these changes will reduce the company's payroll costs "substantially".
The board will now be comprised of chief executive Jeremy Asher, Peter Taylor and Graeme Thomson both as non-executive directors.
Jeremy Asher, chairman of Tower, said: "Peter and I are very grateful to Graeme, Nigel, Philip and Philip for their contributions to the company to date, and for their kindness in proposing these changes as part of our cost reduction programme.
"Philip and Philip have both been consummate non-executive directors, and when we began discussing the reduction of senior staff costs, it was typical of their integrity to propose that a smaller board was also appropriate and to offer to help achieve that.
"The company now has a lower cost base, and still has the resources it requires to achieve its objectives, notably in respect of Thali, and I am looking forward to updating shareholders over the coming months on our progress."
Recommended for you

Seadrill announces clean sweep with new board