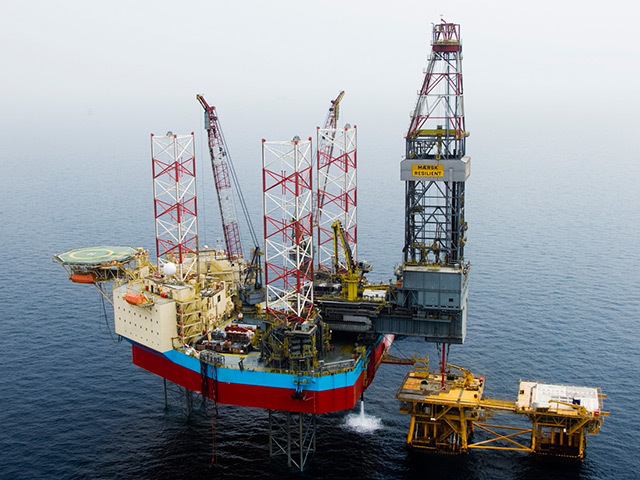 Maersk Drilling and National Oilwell Varco (NOV) have struck a five-year partnership to improve maintenance predictability for drilling equipment.
The shared vision behind the partnership is to implement a new maintenance mind-set which will increase value for customers by reducing down time and lowering cost levels.
The agreement will cover Maersk Drilling's three deepwater D-class semisubmersibles as well as the four ultra deepwater V-class drillships.
Prior to the agreement, major overhaul of drilling equipment has been carried out with five-year intervals as part of the special periodic surveys at quay side.
The deal means Maersk Drilling will switch to a condition-based maintenance strategy where overhaul and repairs will be carried out as rolling maintenance while the unit is operating.
Frederik Smidth, chief technical officer in Maersk Drilling, said:"This is a new way of looking at maintenance, and our ultimate goal is to eliminate the need for quay side SPS yard stays every five years, while still ensuring the highest level of safety and operational efficiency possible. In Maersk Drilling, we wish to collaborate with industry leaders to challenge traditional ways of thinking and continue to enhance the way we operate.
"By partnering up with National Oilwell Varco, we aim at achieving a higher level of maintenance predictability, hereby reducing the cash-flow impact from maintenance activities – ultimately resulting in less down time for our customers. Collecting, analyzing and sharing data as well as detailed knowledge about the equipment will be key in succeeding, which is why we believe a long term partnership is a must."
Maersk Drilling said by collecting and analysing data continuously it becomes possible for Maersk Drilling to carry out the right level of maintenance at the right time without interfering with a budy drilling schedule.
Recommended for you

Maersk Drilling secures 21-month contract with TotalEnergies