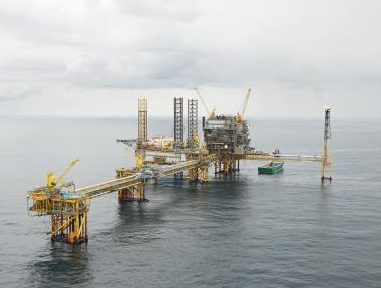 Maersk Oil said today that production from the Tyra field was likely to cease in 2018 as efforts to find an "economically viable solution" for full recovery had not been found.
The company said Tyra had been the Danish North Sea's main site for gas production since it came on stream in 1984.
More than 90% of Denmark's gas is currently processed through the Tyra field's infrastructure.
But Maersk Oil said the facilities were "approaching the end of their operational life" and would have to be shut down, despite significant investment in recent years.
Maersk Oil, a division of Danish conglomerate A.P. Moller – Maersk, said more than DKK 1billion (£115million) had been spent on "reinforcing the Tyra structures" in the past 15 years.
However, the company said the facilities could not safely continue production due to "new knowledge on storm wave impact".
It also said the "subsidence of the underground chalk reservoir" which reduces the gap between the platforms and the sea, had been a problem.
Martin Rune Pedersen, chief operating officer of Maersk Oil, said: "We have not yet found an economically viable solution for full recovery of the remaining resources in the Tyra field, and safe decommissioning of Tyra will therefore be commenced with the perspective of ceasing production on 1 October 2018.
"In January 2017 we will have to reallocate resources from Tyra rebuild planning to engineering work for a detailed plan to discontinue the Tyra field as the Danish hub for gas processing."
Tyra operated by Maersk Oil on behalf of the Danish Underground Consortium, a partnership between A.P. Moller – Maersk (31.2%), Shell (36.8%), Nordsøfonden (20%) and Chevron (12%).
The field's two main centres are the Tyra West and Tyra East platforms, which are linked to a number of unmanned satellites.
Recommended for you

Supply chain woes push back first gas from Tyra redevelopment