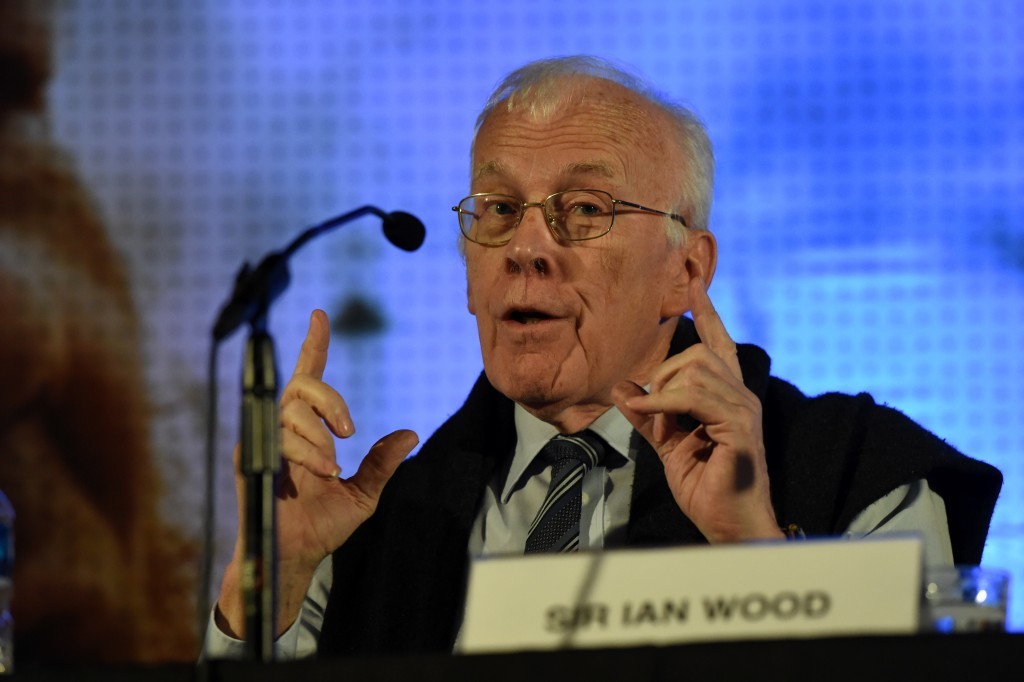 Sir Ian Wood claims the North Sea oil and gas industry is "nowhere near the end of its life".
The former Wood Group chairman said the sector had a "long road ahead of it" despite the two year energy price downturn and recent talk from oil giant Shell of decommissioning its landmark Brent field.
And the Aberdeen based businessman said the opening of a new technology development centre in the European Energy Capital could actually herald a new era of exploration and production across the UK continental shelf.
Sir Ian made the remarks at the launch of the Oil and Gas Technology Centre (OGTC) in Aberdeen yesterday (FRI).
The £180million centre is financed with what he referred to as "the lion's share" of the £250million City Deal agreed last year with the UK and Scottish governments.
The new organisation aims to bring everyone from the oil supermajors to the smallest of supply chain SMEs to the table to work on collaborative projects designed to maximise oil and gas recovery in the coming years.
Virtual reality, robotics and photonics are just some of the technologies that will be explored. Experts from the worlds of car making, aeronautics and architecture are also being encouraged to help provide outside expertise.
Estimates show that there could be up to 20billion barrels of oil still up for grabs across the region.
The equivalent to around 3billion barrels is currently 'stranded' in small wells that are not considered commercially viable using current drilling and extraction techniques, many of which date back to the eighties and nineties.
Sir Ian, who is chair of the OGTC, said a 21st century approach to problems could provide the shot in the arm the industry needs.
He said: "The truth is that we haven't developed a lot of technology in the last 10 to 15 years. The last few years before the downturn was $100 oil. We were just working hard 24 hours a day doing what we had done in the past. We were actually quite conservative on new technology.
"We've produced 43 billion barrels and we've got between 10 and 20billion still to come. This is not the end. We're coming to the middle of the mature phase.
"This industry has got a long way to go. Maturity in the oil and gas industry lasts a long time, much longer than the startup development phase.
"What we've got to do is get it right and get our recovery up to a reasonable level.
Sir Ian added: "This industry is nowhere near the end of its life. That's really important.
"I think the technology centre will have a big impact on life extension, supply chain exports and we will get to the stage where we have a world recognised centre of excellence in mature fields, subsea and decommissioning.
"We're going to tackle some very ambitious issues and problems."