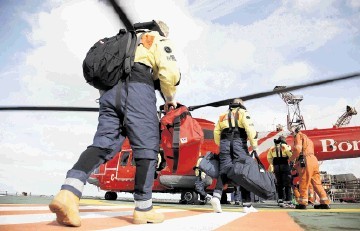 Oil and gas employment agency Advance Global Recruitment (AGR) has been awarded a three year contract with Italian contractor Saipem to provide staff.
The Edinburgh based gency is to provide employees for Saipem's survey and positioning department.
The contract is due to start this month and will run through until 2020.
This award builds on a long-standing business relationship between the two companies, which has seen AGR provide contract personnel to Saipem across multiple disciplines and regions, globally on an ad-hoc basis since 2012.
Stuart Hunter, chief executive officer of AGR said: "We are delighted to have won this highly significant, long-term contract in the face of stiff competition.
"With the sustained low energy price environment oil and gas companies are operating in, we continue to face extremely challenging market conditions, where winning work of this nature with a blue chip client is particularly pleasing for us.
"We look forward to meeting and exceeding Saipem's service requirements throughout the duration of the contract, and further establishing what has been an excellent and mutually beneficial business partnership so far."
Recommended for you

Shift to renewables could be a painful transition for offshore supply chain