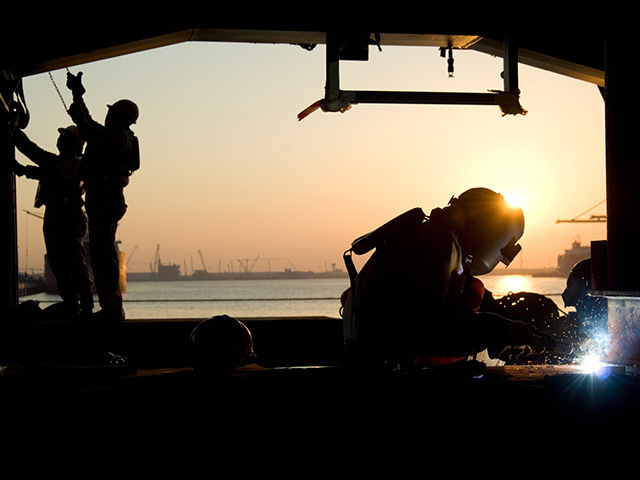 Lamprell has delivered the final jack-up drilling rig in a series of nine to Abu Dhabi's National Drilling Company (NDC).
London-listed Lamprell was awarded the contract for the Al Lulu rig in April 2015, one of only three rig orders received that year.
The delivery was marked at an inauguration ceremony held at Lamprell's Hamriyah facility in the United Arab Emirates.
The rig will soon depart to its drilling location in Abu Dhabi.
Al Lulu was the 28th new build jack-up rig Lamprell has completed since its listing in 2006
Lamprell chief executive Christopher McDonald said: "This is the third major delivery of its kind for Lamprell this year and the second rig to NDC, a client with whom we have had a strong and successful partnership for many years.
"The series of nine rigs were all built at Lamprell's facilities in the UAE, for use in the UAE and we are proud of this noteworthy achievement.
"This successful project delivery would not have taken place without close teamwork and the strong relationship, lasting almost a decade, between Lamprell and NDC.
"We thank NDC for their business and their trust in Lamprell's capabilities and we look forward to continuing our strong relationship and working with NDC in the future."
Recommended for you

ADNOC Drilling lands $2bn contracts for Ghasha 'mega-project'