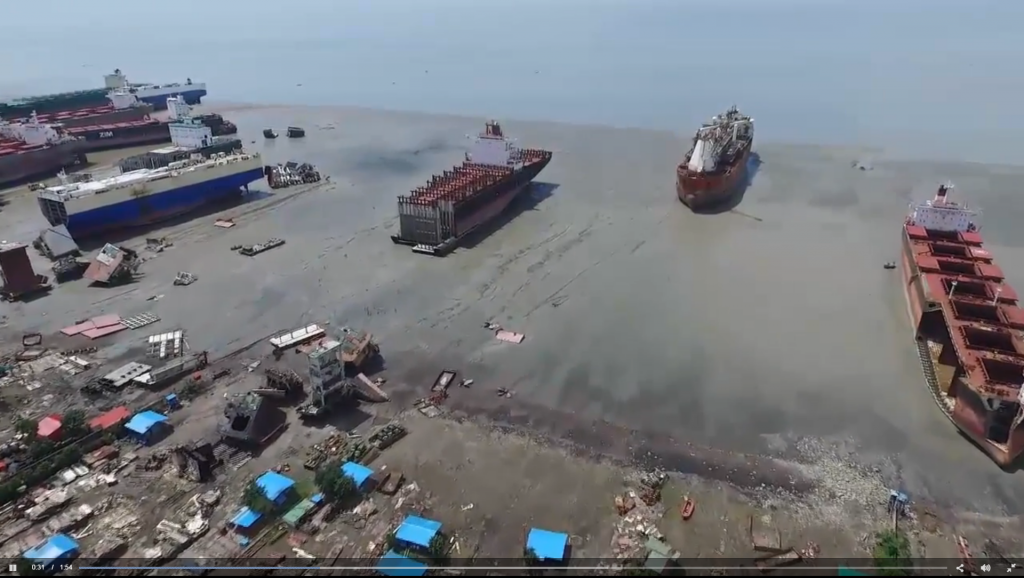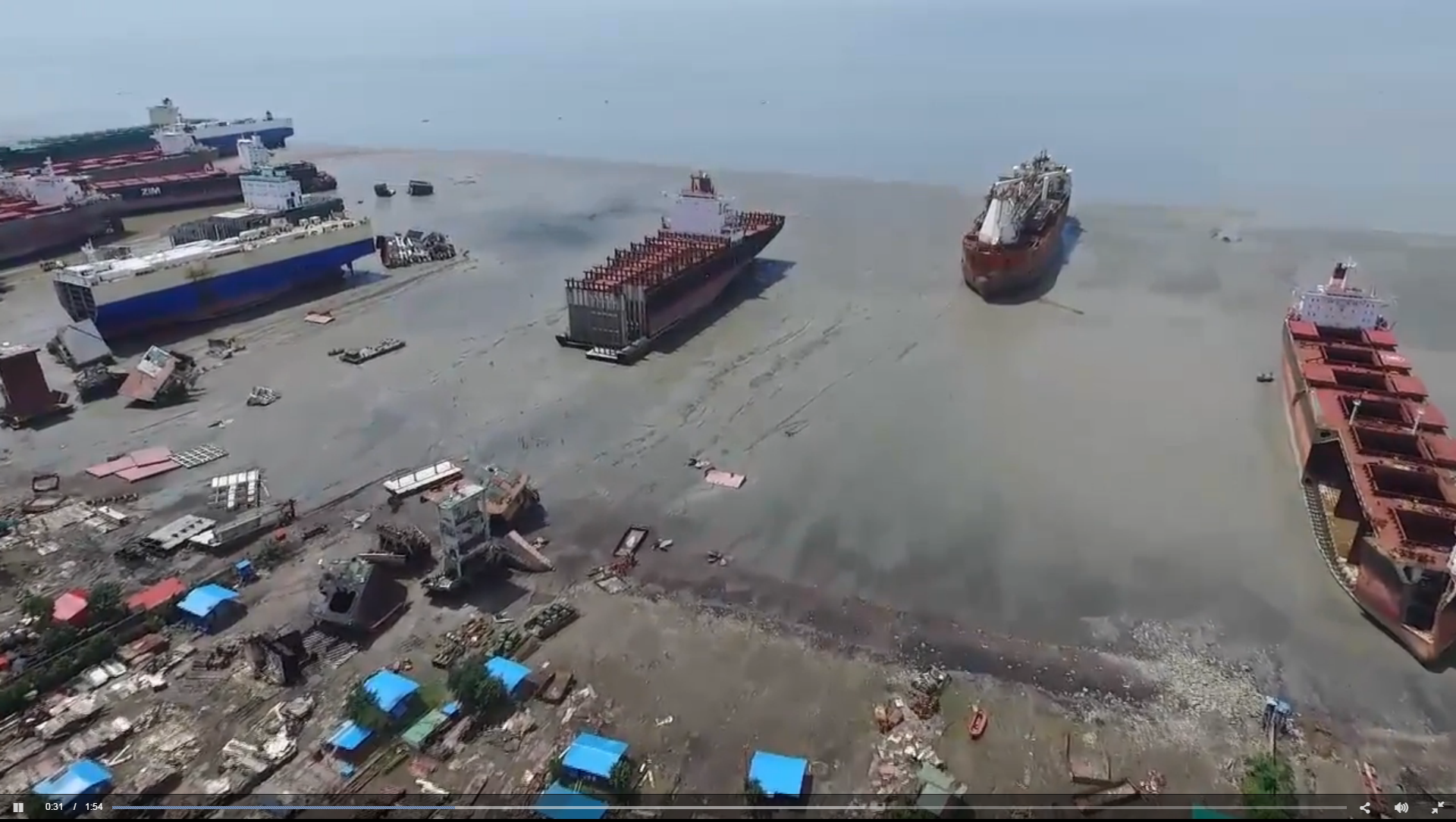 Illegal levels of radioactive material have been detected on the North Sea Producer vessel, which was to be scrapped on a beach in Bangladesh, a news report said.
Work to dismantle the North Sea Producer started in October, but the process was halted in November amid fears that the ship may still contain hazardous substances.
An inspection has since confirmed the presence of unsafe levels of radioactivity, and the Supreme Court has ordered environmental agencies to explain why they gave permission for the vessel to be scrapped at Chittagong, according to independent media research centre Danwatch.
The vessel, which was docked near Middlesbrough FC's Riverside Stadium early in 2016, had been expected to sail to Nigeria.
But in October it emerged that the North Sea Producer, originally owned by Maersk, had been taken to Bangladesh instead.
Workers on the beach yards of Bangladesh lack basic safety equipment and routinely work in flip-flops and shorts.