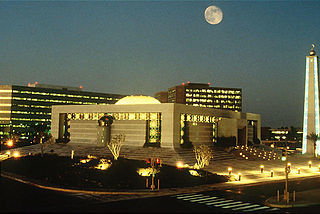 Saudi Aramco's chief executive expects a "lengthy" transition from the traditional energy mix to cleaner alternatives.
Amin H. Nasser, president and CEO of the state run oil giant, said the role of oil as a vital source of energy to the world is expected to continue for the long term despite the growth of renewables.
Nasser made the comments in a keynote to heads of state, government ministers, and executives at the World Petroleum Congress in Istanbul.
He claimed that new investments are necessary and crucial to ensuring global energy security.
Nasser also offered insights on how Saudi Aramco is transforming to meet new economic realities and industry demands.
Noting historic trends which saw a rise in absolute demand for legacy fuels despite a drop in market share, Nasser predicted in the next 25 years a doubling of the world economy.
He also estimated that there would be an additional two billion energy consumers, resulting in a "lengthy" energy transition that alternative sources such as renewables cannot adequately support yet.
Nasser said: "There's a growing belief that the world can prematurely disengage from proven, reliable energy sources like oil and gas, on the assumption that alternatives will rapidly deploy.
"About $1 trillion in investments has been lost in the current downturn, concurrent to growing oil demand and the natural decline of developed fields. Conservative estimates suggest we need about 20 million [additional] barrels per day over the next five years to counter these effects."
The volume of conventional oil discovered around the world halved over the past four years, compared to the previous four, according to Nasser.
This led to an investment shortfall and the start of a cycle that may inhibit a future energy transition.
Nasser said: "Saudi Aramco plans to invest more than $300 billion over the coming decade to reinforce our preeminent position in oil, maintain our spare oil production capacity and pursue a large exploration and production program centered on conventional and unconventional gas resources."
Nasser also noted that Saudi Aramco is prioritizing the direct conversion of oil to petrochemicals as a major part of its long-term strategic focus.
The company is also investing in solar energy, having launched a phased program to build an initial renewable capacity of 9.5 GW by 2023.
Nasser concluded that while the industry can take pride in a history of significant economic contributions, it must adopt a future strategy calculated for the energy transformation.
He said: "Industry leaders and policy makers must develop an aligned and compelling narrative to attract the level of investments we need," he said. "Part of that effort will be transforming our own business model to ensure that oil and gas are not just proven, reliable energy sources, but are as clean and affordable as possible, without compromising the world's energy security."
Recommended for you

Aramco to Send Representatives to Aberdeen's Energy Export Conference