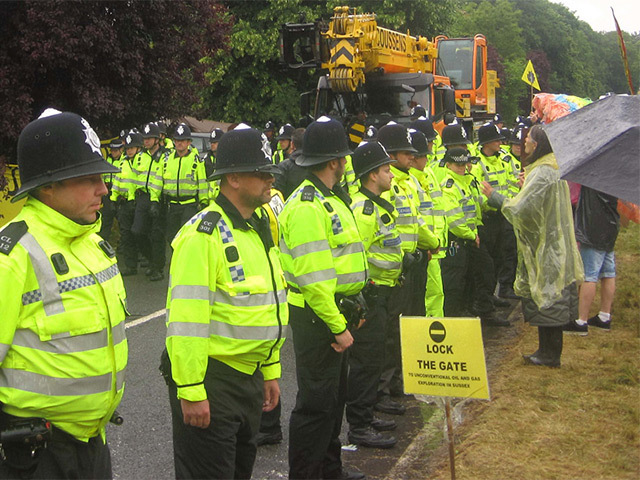 The Scottish Government's decision to ban fracking in Scotland has garnered praise and outrage. Energy Voice decided to look back at some of the more memorable moments from the beginning of the moratorium on the issue to present day.
Moratorium on fracking consents in Scotland
Energy minister Fergus Ewing announced a moratorium on granting planning consents for fracking developments in Scotland to allow a full public consultation on the controversial issue.
Mr Ewing also announced a programme of further research would be carried out into the technique to look at planning, environmental regulation and the impact on public health.
Environmental campaigners had called on the Scottish Government to rule out hydraulic fracturing, or "fracking", for shale gas after a move to introduce a UK-wide moratorium was heavily defeated at Westminster on Monday.
Read on here
Group calls for fracking moratorium extension
SNP members formed a lobby group to encourage the Scottish Government to extend its temporary moratorium on fracking.
Smaug (SNP Members Against Unconventional Gas) convened to "save us from the confused priorities that lead us to damage the very resources that we need to live … and protect the wee inhabitants of Middle Earth from the long blight of falling house prices", according to its founders.
A vote was to be held at next month's SNP conference calling for it to be extended to include underground coal gasification.
Read on here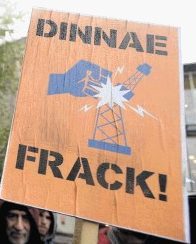 Labour MSP claims government set to end fracking moratorium
Labour was claiming that the Scottish Government was preparing to abandon its moratorium on fracking after the next year's Holyrood election.
MSP Neil Findlay said a freedom of information request had revealed that ministers and officials met representatives from Ineos, the owners of the Grangemouth petrochemical plant, 13 times before the moratorium was announced.
First Minister Nicola Sturgeon had talks with them on the day of the announcement, he added, while Deputy First Minister John Swinney has met the company twice since.
Read on here
Scottish Conservatives call on Scottish fracking moratorium lift to boost North Sea business
The Scottish Conservatives  called for a moratorium on fracking to be lifted to help boost work for the North Sea oil and gas industry amid the decline in oil price.
Holyrood candidate Ross Thomson, who was standing for the Aberdeen South and North Kincardine constituency in the upcoming Scottish elections, claimed there should be "serious discussion" on the role onshore oil and gas extraction could have in supporting North-east businesses.
But experts claimed the timing to start fracking anywhere in the UK "could not be worse."
Read on here
Industry body urges Scottish Government to drop fracking moratorium
The UK's onshore oil and gas trade body called for the Scottish Government to realise fracking's potential and ditch its moratorium on the technology.
UK Onshore Oil and Gas (UKOOG) said the government's own research had debunked many of the wilder claims about fracking's environmental impacts and that continuing the moratorium was unjustified.
A moratorium on unconventional oil and gas development in Scotland has been in place since January 2015 while the government investigates evidence on its potential impact.
Read on here
Read the full transcript of Minister for Business, Innovation and Energy, Paul Wheelhouse,  full announcement on fracking