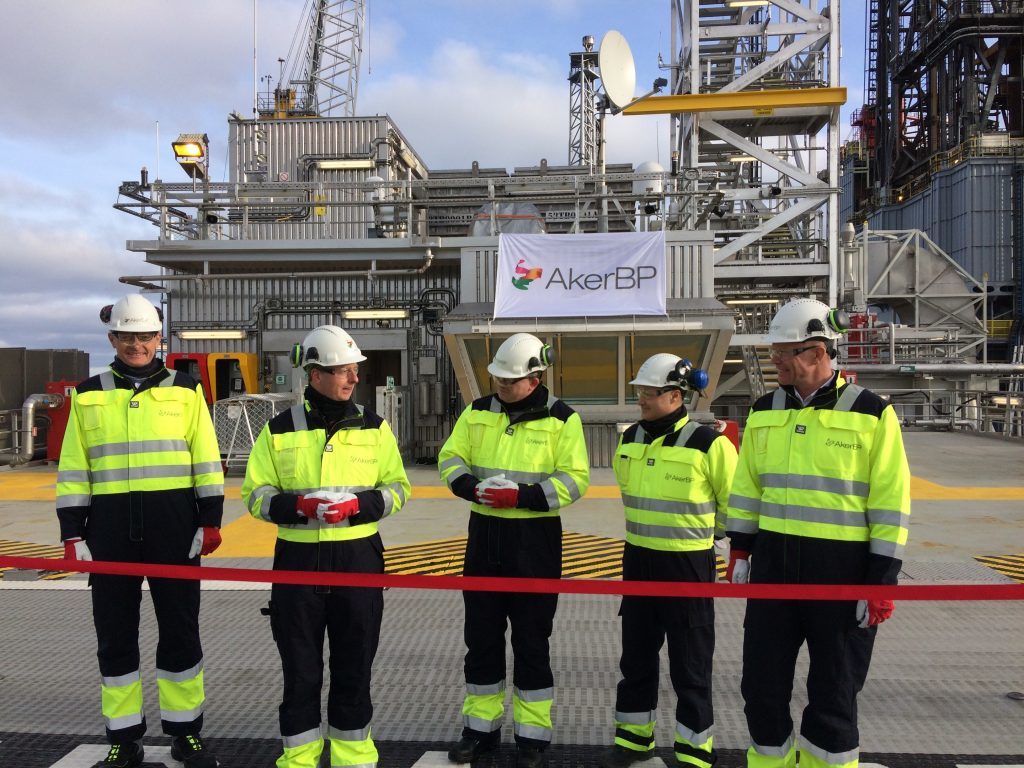 AkerBP recorded a strong third quarter, raking in a net profit of $112million.
Chief executive Karl Johnny Hersvik said: "Aker BP continued to deliver a solid performance in the third quarter with stable, safe and efficient operations. An important strategic milestone was reached in October, when we announced the agreement to acquire Hess Norge AS.
"The transaction will strengthen Aker BP's production and resource base, and we will increase shareholder dividends following the transaction."
Production in the period was 131,900 barrels of oil equivalent per day (mboepd), realising an average oil price of $55 per barrel, while gas revenues were recognized at market value of $.20 per standard cubic metre (scm). Production cost per barrel of oil equivalents (boe) was $11.1.
Two new wells commenced production at the Volund field during the quarter, resulting in a reallocation of production capacity from the Alvheim field. The Transocean Arctic drilling rig is currently drilling infill wells at Boa.
Production from the Skarv and Valhall areas was impacted by planned maintenance in the third quarter. Drilling from the Valhall injection platform continued and P&A activity commenced with the Maersk Invincible drilling rig.
Production at Ivar Aasen has remained stable in the third quarter. The Johan Sverdrup project is progressing according to plan with the first steel jacket installed on the field during the quarter. The partners in the Johan Sverdrup development reported further project improvements, including a NOK 5 billion reduction in Phase 1 investment costs.
Drilling of the Delta appraisal well in the NOAKA area was completed in the quarter and the Hyrokkin and Nordfjellet exploration wells in the North Sea were completed in the quarter, both dry.
The strong posting comes after the firm stumped up $2billion for Hess Norge's assets. Read more here.
Recommended for you

Aker BP set to drill wildcat well in Norweigan North Sea