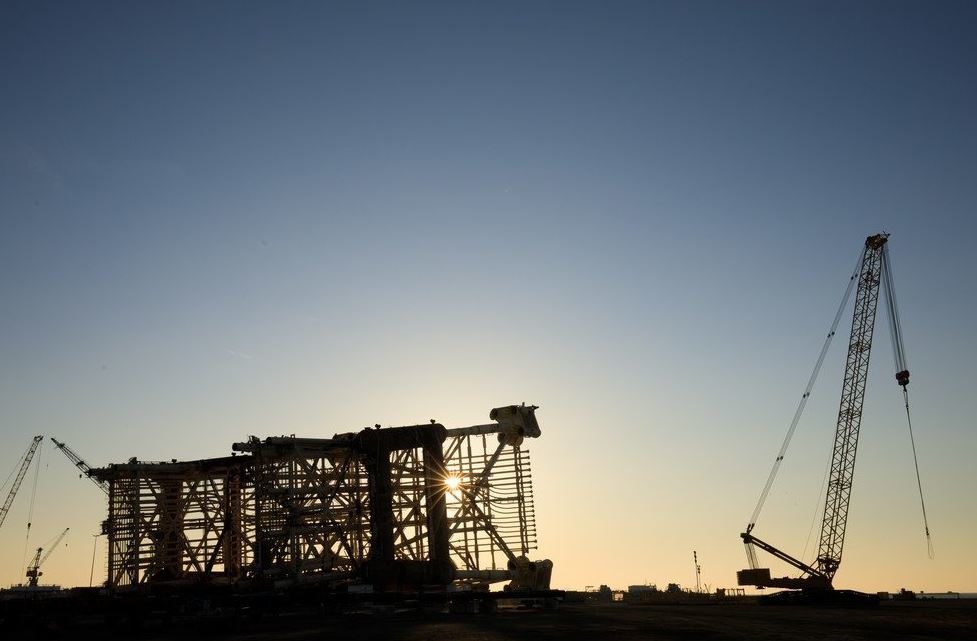 BP has published a picture of the Shah Deniz Bravo platform jacket being loaded out.
The Shah Deniz field is situated in the Caspian Sea.
Around $28 billion in capital investment will be required to produce its gas and transport it to the Georgia-Turkey border.
From there, additional pipeline systems will deliver 6 bcma of gas to Turkey and a further 10 bcma of gas to markets in Europe, in a route known as the Southern Gas Corridor.
Gas from the Shah Deniz field will travel 2174 miles, to elevations of over 8000 feet, and over 2624 metres below the sea.
Shah Deniz Stage Two includes 26 gas production wells which will be drilled with 2 semi-submersible rigs.
BP said: "During the first quarter of 2018, hook-up and commissioning activities continued on the Shah Deniz Bravo platform with strong progress on both topsides. Overall progress is slightly ahead of schedule at over 90% complete. The facility is under operations control and start up procedures are progressing well with final checks under way ahead of introduction of hydrocarbons from the terminal."
Recommended for you
X

Schlumberger pulls out of scheme for major West Africa LNG project