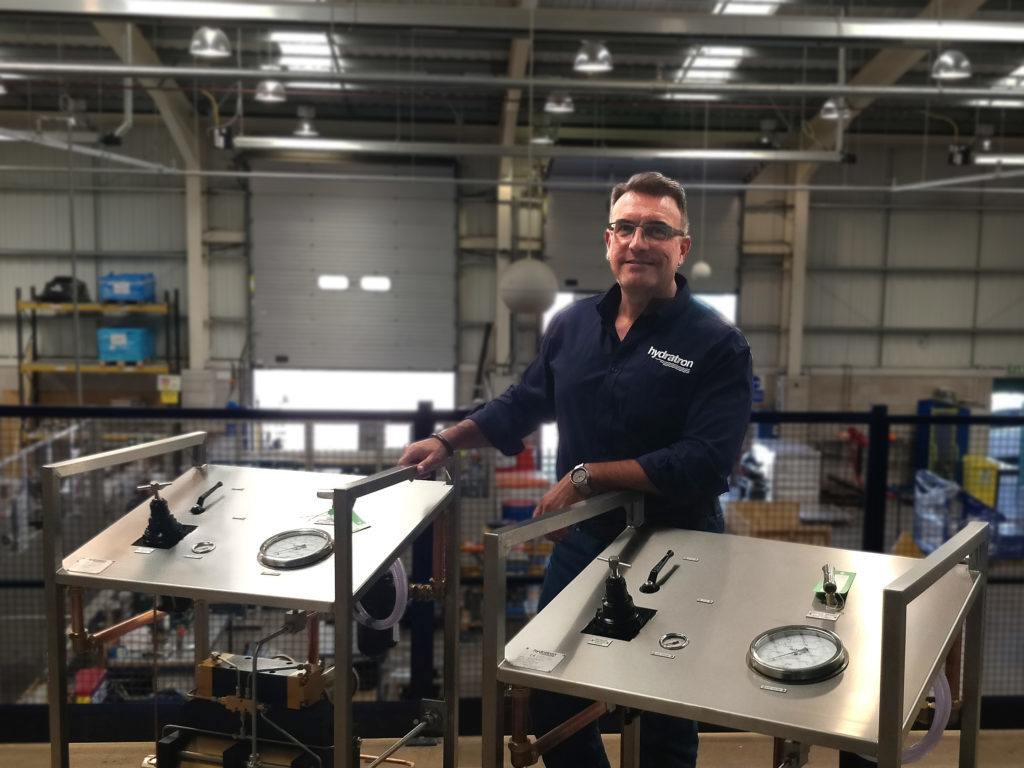 A new boss has been installed at a UK oil service company which was recently acquired by Dundee manufacturer Pryme Group.
Former sales director Findlay Beveridge has been promoted to the managing director role at Hydratron, a supplier of of high pressure and flow control equipment.
Mr Beveridge has held senior roles with Hydratron since 2010 and has more than 20 years' oil and gas experience in sales and management positions both in the UK and internationally, specialising in high-pressure equipment.
He previously served as MD of the firm between January 2012 and October 2015 before taking on a sales and commercial business development role to improve global sales and supply partnerships.
Based in Altrincham, near Manchester, the company was founded more than 35 years ago and has a comprehensive partner network amongst oil and gas producing regions in North America, the Middle East, Southeast Asia and Australia.
Pryme will assist Hydratron in entering new sectors, such as aerospace and defence, as well as new segments of the oil and gas industry.
Mr Beveridge said: "I am delighted to have returned to the leadership role with Hydratron and look forward to navigating the business through this transition period to build upon the strong foundations already in place here.
"Beyond that, we will manage the integration of the Hydratron brand and proprietary product line with Pryme's manufacturing expertise to help capture increased market share.
"We are also focused on making inroads into new industry sectors, such as aerospace, where the backing and additional resources of Pryme will be a significant competitive advantage for Hydratron customers."
Hydratron, which employs 29 people, will continue to trade under its current name. The company recorded turnover of £3.9million for its September 2017 year-end and is targeting growth of between 15% and 20% over the next 12 months with production synergies expected to create greater efficiencies.
Murray Kerr, chief operations officer at Pryme Group, added: "Findlay has played an integral role over the past eight years and we are confident he will continue to drive the business forward with the increased resources we can provide through the other Pryme operations.
"Hydratron is a very strong brand and a lot of goodwill has been built up because of the way the company has been managed over several years, including its commitment to creating proprietary products.
"We are extremely keen for the business to continue in this spirit of innovation and complement it with our own extensive product design and development experience."
Pryme Group, which employs 260 people, has additional operations in Dundee, Ellon, Morecambe and North Shields. The business is currently developing a new £9.5million engineering services division in Tyneside, which will be fully operational later this year.
Recommended for you

Forth Ports CEO steps down after 23 years in charge