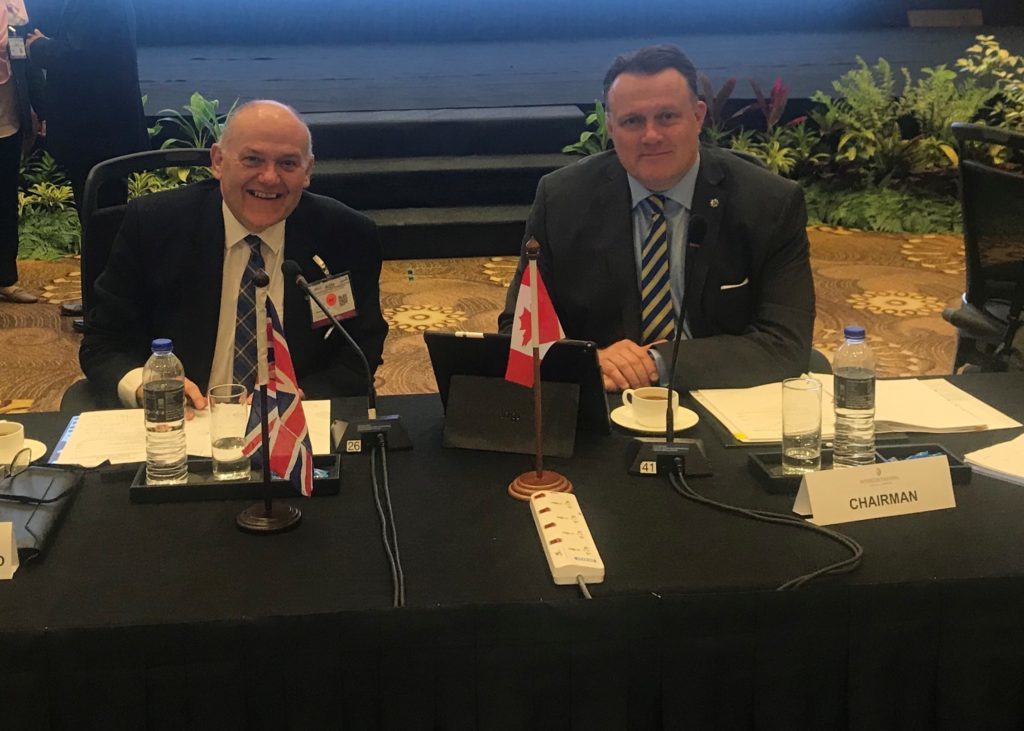 Aberdeen has been successful in its bid to host a major conference bringing together the world's major energy capitals.
The World Energy Cities Partnership (WECP) annual general meeting will take place next year, featuring representatives from 20 cities including Houston, Doha, Barranquila, Stavanger and Dammam.
The WECP is a non-profit organisation which aims to build partnerships in energy operations, knowledge sharing and bring businesses together.
Aberdeen City Council estimates that the city will benefit from at least £113,000 through international visitors due to the conference, after an initial investment of £52,000 to host it.
Mike Savage, WECP President and mayor of Halifax in Canada, made the announcement during the last day of this year's AGM in Kuala Lumpur, Malaysia.
He said: "I'm delighted that we're bringing the World Energy Cities Partnership AGM to Aberdeen next year.
"We've heard about the great things happening in the city in 2019 and all of the partner city Mayors are excited to be part of it.
"The city put a strong bid together and I was very happy, as President of the partnership, to offer the Lord Provost my full support."
Aberdeen decided in June to move forward with its bid to host the conference.
Lord Provost Barney Crockett, who is vice-president of WECP, said: "The announcement is fantastic news for the City of Aberdeen.
"This will promote Aberdeen as a global stage a business centre with globally-competitive industries not only in energy and renewables, but food and drink, research and education and a diverse cultural offering.
"It will without doubt lead to further collaboration between Aberdeen and other member cities and I would encourage industry, the academic sector, civic and third sector leaders to get involved to maximise the long-term benefits of being part of WECP has to offer."
Recommended for you

Agent General of Western Australia to learn from Aberdeen's energy transition