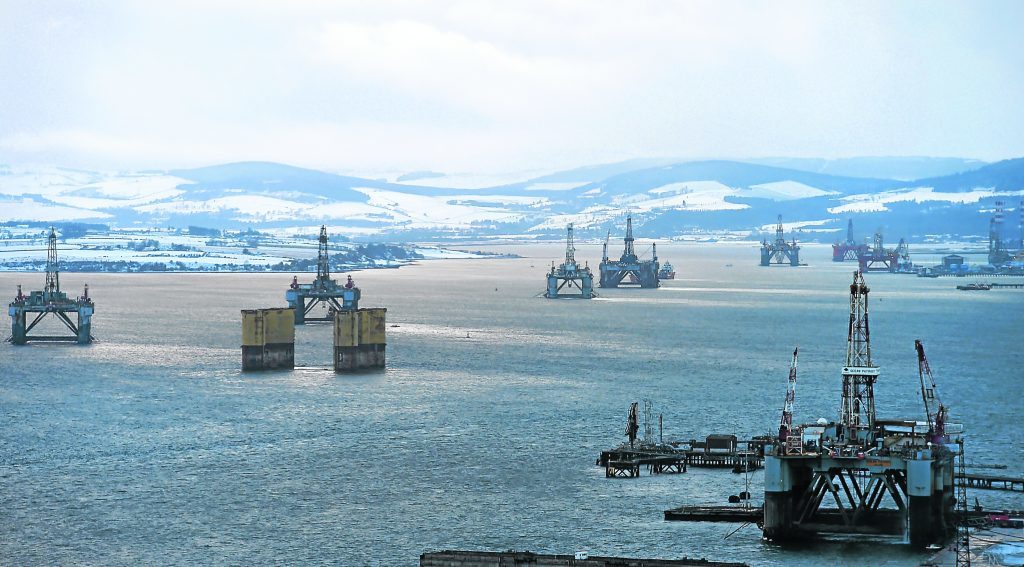 The wheels of recovery are undoubtedly in motion for the global offshore rigs market, analyst said today.
Utilisation and day rate increases are coming, but will happen later rather than sooner, according to Terry Childs, head of RigLogix, part of Westwood Global Energy.
Momentum should build, with visible signs of wholesale improvement emerging in the second-half of the year, Mr Childs said.
Some observers suggested the market would recover in 2018, but that did not materialise, he said.
The number of rigs removed from the global offshore fleet hit an all-time high of 57 last year.
Since the downturn began in September 2014, a total of 212 units have been taken out of service through retirements, conversion to other modes, and total-loss accidents.
In 2018, the split amongst rig types was jackups (37), semis (14), and drillships (6).
As for rig utilisation, jackups and drillships both enjoyed increases for the year, but the gains made in semi utilisation during the first half of the year were erased in the final six months.
Several takeovers were announced or completed during the year.
Borr Drilling bought Paragon Offshore and 24 jackups were removed from the fleet. Borr then purchased nine newbuild jackups from Jurong Shipyard and Keppel FELS and began taking delivery of the rigs in 2018.
Transocean swooped for Songa Offshore's floating rig fleet and followed that up with Ocean Rig towards the end of the year.
Ensco and Rowan also announced a merger that will be completed in 2019.
Only two regions experienced noticeable day-rate gains in 2018.
The harsh-environment semi-submersible fleet in the Norwegian North Sea started 2018 with rates of less than $200,000.
But surging demand ultimately pushed them into the $290,000-$300,000 range, a staggering increase in a fairly short amount of time.
In the US Gulf of Mexico, day rates for some long-legged jackup units went up by $20,000 to as high as $85,000.
In the rest of the world, rates throughout 2018 were essentially static as rig supply continued to substantially exceed demand.
In a recovering market, rig owners will try to run rates up as quickly as possible.
Some rig owners have begun to take the approach of not bidding for work below a certain level, and while that strategy has not yet translated into contract awards it is likely to change shortly.
The bottom line is that while Westwood believes the days of $600,000 plus day rates are gone, there is still plenty of upside potential.
For upcoming contracts, most rig markets remain oversupplied, so there is little reason to expect any substantial rate improvement there.
But in markets where rig supply and demand are tighter, rigs will likely realise higher rates.
Recommended for you

Offshore rig day rates could surge to $500,000