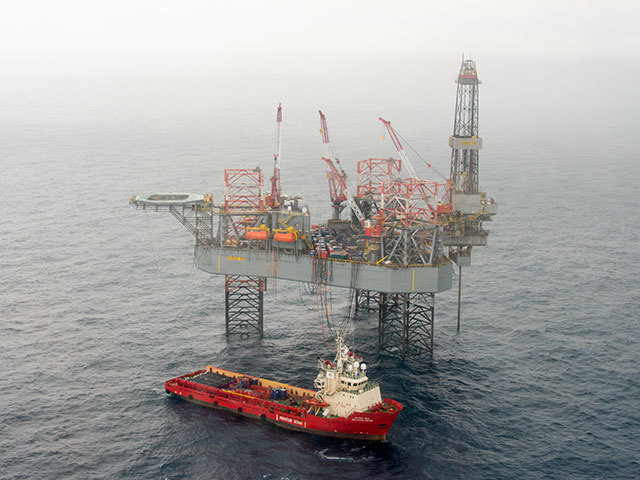 Rig contractor Ensco has reduced its ownership stake in its takeover offer for rival firm Rowan.
The new deal would see Ensco give ground from 57% to 55% ownership, with Rowan shareholders owning the remaining 45%.
But the deal would also see an increase in the share amount Rowan shareholders would receive, increasing from 2.6 Ensco shares for each Rowan share to 2.750 per share.
Odey Asset Management, one of Rowan's largest shareholders, today pledged its support for the amendment to the transaction.
Ensco president and chief executive Carl Trowell said: "By reaching an amended agreement, Ensco and Rowan shareholders will benefit from anticipated expense synergies that are expected to create approximately $1.1 billion (£834m) of capitalized value.
"Furthermore, a larger, more technologically-advanced and diverse offshore driller will provide shareholders of both companies with even greater upside as the industry recovery unfolds – ideally positioning the combined company to meet increasing customer demand and capitalize on significant future revenue growth opportunities."
A spokesman for Rowan added: "Rowan's board of directors and management team have a long track record of engaging with shareholders to understand their perspectives and advance their best interests.
"Since Rowan announced an agreement to combine with Ensco on October 7, 2018, we have had extensive dialogue with shareholders, and we continue to receive significant positive feedback regarding the industrial logic and value creation opportunity of the pending combination from many of Rowan's shareholders.
"We are pleased to have reached an amended agreement with Ensco at an exchange ratio of 2.750, which represents a 24.2% increase compared to the 2.215 exchange rate in the previously announced agreement between the companies."
Recommended for you

Shell sets new record as annual profits more than double to $40bn