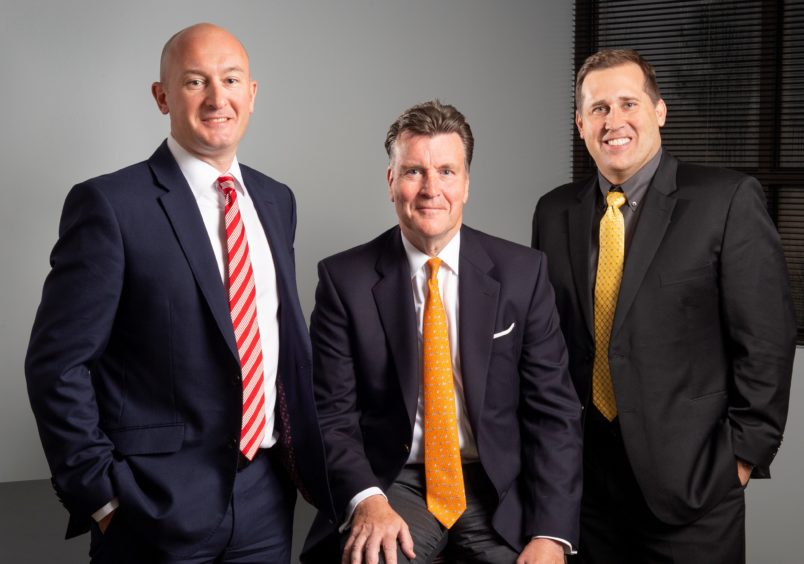 Proserv has "restructured the business for growth" with the launch of two separate divisions after agreeing a deal to wipe out its debt last year.
The Aberdeen-headquartered energy services firm said it is excited to move forward with the two segments, representing areas where it has a "genuine competitive advantage in the market".
Proserv Controls, with head offices in Westhill, will encompass a range of capabilities in its subsea and topsides controls technology, along with other services like sampling, measurement and intervention workover control systems (IWOCS).
Meanwhile Gilmore, a Proserv Company, focusses on sub-components like control valves from its manufacturing base in Houston.
Both divisions will report to the umbrella parent company Proserv Group in Westhill which will be led by current chief executive David Currie.
Meanwhile Davis Larssen, who has held a series of senior management roles at the firm over the last decade, becomes CEO of Proserv Controls and David Nemetz, who recently joined Proserv with more than 20 years' experience in the industry, will head up Gilmore as its president.
The move is the culmination of a year-long effort to overhaul the corporate structure of the firm.
In 2017, ratings agency S&P Global gave a grave assessment of its future, stating the company's capital structure was "unsustainable".
However a restructuring deal was agreed in March last year which made the firm debt-free and handed control of the company to lenders Oaktree Capital Management and KKR.
It brought a cash injection of around £37million for Prosev following hefty losses, but other details such as the value of the debt restructuring were not disclosed.
That has been followed by a series of divestments in the last year.
Group CEO David Currie said focussing on their core strengths puts Proserv in a stronger position, with the aim of growing these divisions in the future as part of their strategic plan.
He added: "I think our organisation has been through the turmoil of the last four years, with stability in March last year and I think the organisation is excited now to move forward.
"We're in a much better place for profitability certainly. Knowing that we were going to do this, to restructure internally to create two divisions, creating two valuable services.
"We have shrunk again, but we have shrunk to grow. We have turned a corner into a cash-positive business so we're ready to invest in our business."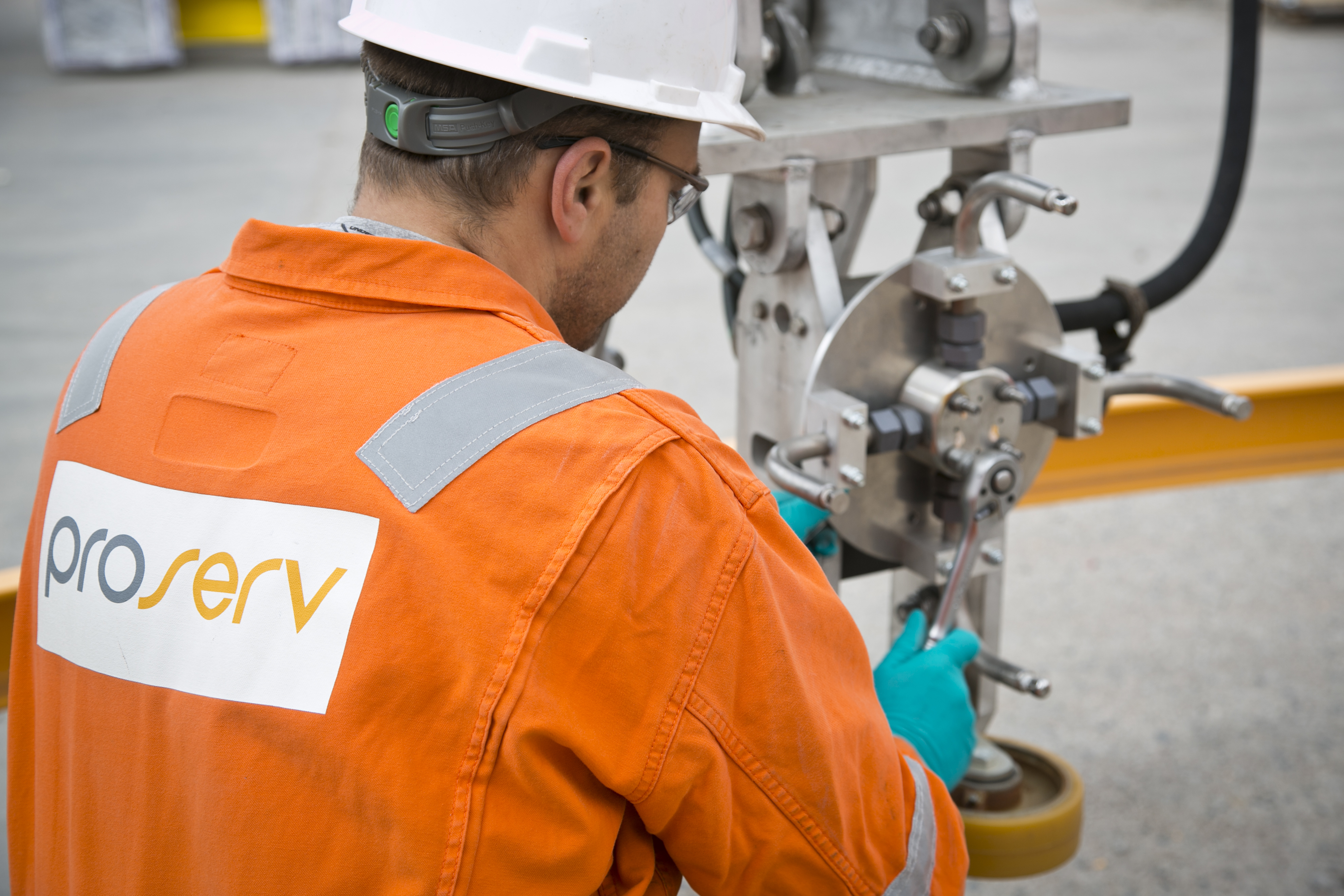 Prosev has undergone a series of divestments since the debt deal, reducing headcount from around 1,300 to more than 800 employees now.
The firm has 350 workers in the UK including around 200 in Aberdeen.
In February, Proserv sold its Coatbridge-based machining business, while also buying SGC Metering from Petrofac, and the following month sold its worldwide drilling services business to Houston-based C-Automation.
Then in July, Acteon took on 177 Proserv workers in the purchase of its field technology services (FTS) business, while marine technology firm Nautronix was bought by Norway's Imenco.
Mr Currie highlighted that the company is recruiting and that it worked closely with those parties that bought other parts of its business.
In the example of FTS, he said it was not put on the market but Acteon was identified as the best firm to take it forward, adding it was a "very successful transaction".
The company still has a series of bases globally, including the UK, Norway, US , variously across the Middle East, West Africa, India and south-east Asia.
Growing into new areas will play an important role for the firm, a key strategy for Houston-based Gilmore, while its North Sea home will remain a "valuable market".
Davis Larssen of Proserv Controls said: "Aberdeen has been and will continue to be the HQ for Proserv as a group and for Proserv Controls.
"It is where I'm based and it is a historical area of success for us, particularly in the area of subsea controls and we have a sampling business in Aberdeen that sells globally. The North Sea is the focus."
Gilmore president David Nemetz added: "We're based in Houston and we're seen as a particularly US-based business as a lot of our customers are headquartered here and distribute their assets around the globe.
"One of the things I have been tasked with is growing the business outside of our existing markets."
Recent years have seen the exit of several large operators selling and moving out of the North Sea, particularly US firms, while newer, nimbler players have been snapping up their assets.
Proserv said it has good relationships with both the majors and the independents and the changes have not resulted in any less work for them.
Mr Larssen added: "I think with the current trend in the North Sea with a lot of the big operators selling up and moving out, we've not seen any negative impact and it remains a very strong, valuable market for us going forward."