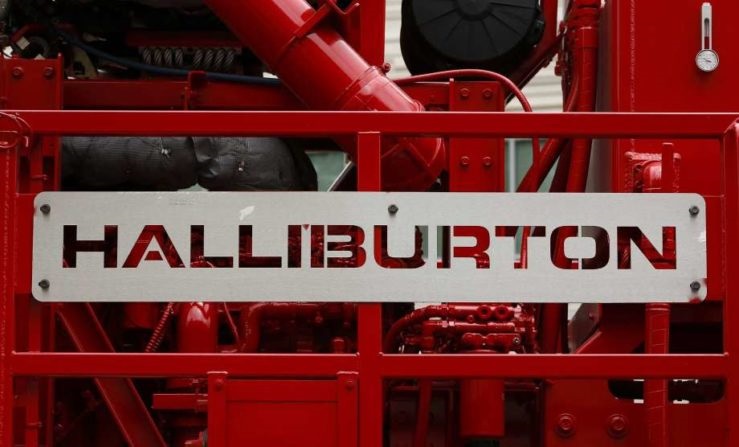 Pre-tax earnings at Halliburton were nearly halved in the first nine months of 2019 amid asset impairments and write-downs of its Venezuelan investments.
The Houston-headquartered energy services firm posted income before tax of £550.1m, compared to £1billion the year before, on revenues of £13.2bn, down slightly from £13.8bn.
During the nine months to September 30, Halliburton recognised a pre-tax charge of £236m relating to "asset impairments and severance costs".
The company also took a £203.9m charge for write-downs of its remaining investment in Venezuela "consisting of receivables, fixed assets, inventory and other assets and liabilities".
For the third quarter alone, Halliburton reported pre-tax income of £286.2m on revenues of £4.2bn, down from £410.8m and £4.7billion respectively on the same period last year.
Activity across its Europe/Africa/CIS business "was essentially flat" compared to the second quarter, with revenue of £639.4m, but it performed better than in the same period in 2018 which reported revenues of £582.3m.
Chief executive Jeff Miller highlighted that North America revenue was down due to activity declines, but said he is "proud" of the firm's  performance.
He added: "Our organisation executed effectively in the third quarter. We managed the market dynamics and delivered our financial results as per expectations.
"Total company revenue was $5.6 billion and operating income was $536 million, representing decreases of 6% and 3%, respectively, compared to revenue and adjusted operating income in the second quarter of 2019.
"Our North America revenue decreased 11% sequentially driven by customer activity declines and the execution of our new playbook. I am proud of how our team performed in this challenging market. We are successfully implementing our new strategy and are focused on taking the right actions to deliver returns and cash flow for our shareholders.
"As the international recovery continues and the North American market matures, our strategy is allowing us to thrive in this dynamic environment, generate strong free cash flow and produce industry-leading returns."
Recommended for you

Neptune Energy more than trebles year-on-year Q1 profits