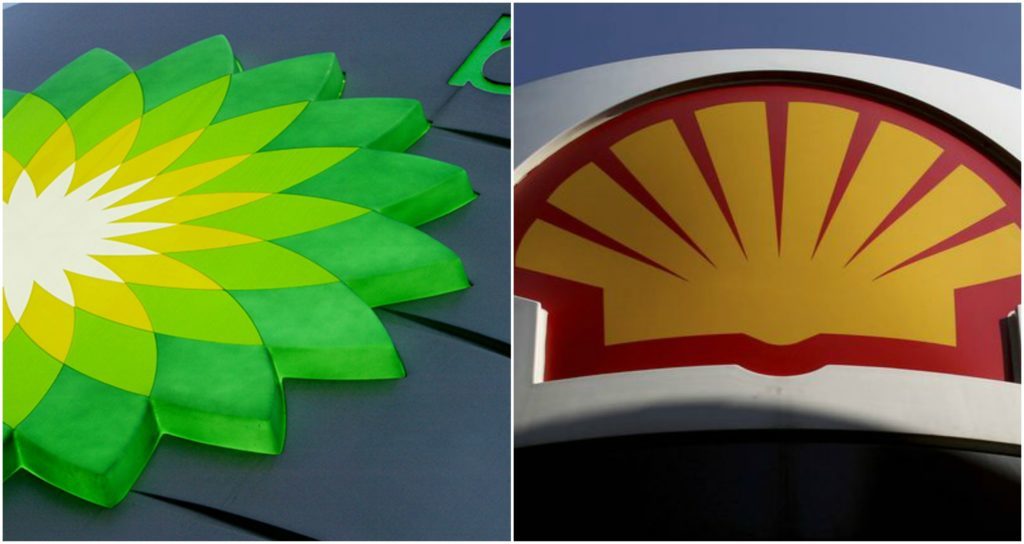 Weak natural gas and LNG prices will put a dent in the full year earnings of Shell and BP when the supermajors report their results in the next two weeks, an analyst has said.
Iain Armstrong, equity analyst at Brewin Dolphin, said prices had been driven down by a global glut of LNG, while slower macro-economic growth puts a crimp on demand.
But Mr Armstrong said "the numbers won't collapse" because most of Shell and BP's contracts for LNG sales were linked to oil prices, which fell less than LNG and natural gas prices.
The analyst said BP's gearing would probably put CEO Bob Dudley off announcing a dividend increase on his last full-year results day before he bows out.
But Mr Armstrong said he "wouldn't 100% rule it out", "because it's Bob and it's his last chance".
Shell's CCS earnings attributable to shareholders excluding identified items, the company's preferred performance measure, came to $13.5 billion in the first nine months of 2019, a drop of 14% on the previous year.
At BP, underlying replacement cost profit was $7.4 billion in the first three quarters, down 19.7% year-on-year.
Average prices BP was able to charge for natural gas dropped 7% to $3.49 per thousand cubic feet in that period, while liquids were down 11.7% to $58.38 per barrel. Shell reported decreases of 6% for gas and 11% for liquids.
Mr Armstrong said the last three months of 2019 had "not been very kind" and were unlikely to improve matters for either firm, resulting in four quarters in a row of sequentially declining earnings.
Shell and BP would have brought more production on stream after completing maintenance programmes in Q3, but "natural gas prices in the US had been awful and were not going to change soon".
Downstream performance and refining margins have been "pretty awful" across the whole industry, and Shell "has not managed to escape from that", according to Mr Armstrong.
The fourth quarter also tends to be a "messy" for oil and gas companies, who tend to take their exploration writedowns and tidy up outstanding tax distortions and operating anomalies.
He said BP's full-year earnings were likely to show a drop of 20-25%, with weak gas prices slightly offset by increased production and the acquisition of BHP Billiton's US shale assets.
Gearing for both companies has been distorted by changes to reporting standards for IFRS 16 leases.
Shell's gearing was 27.9% at the end of September, compared to 23.1% a year earlier, largely due to the start of its share buybacks and the cancellation of its scrip dividend programme.
BP won't have got the proceeds yet from the sale of certain non-core assets yet, which will have impacted its gearing, 31.7% at the end of Q3.
Investors will be looking forward to getting a progress report on the UK-headquartered firm's £7.6 billion divestment programme, to be completed this year.
ESG – The elephant in the room
Mr Armstrong also observed that ESG (environmental, social, and governance) had become the key factor for oil and gas firms – "the elephant in the room".
He said environmentalists and shareholders were going to "push as much as they can" to get the likes of Shell and BP to invest in projects that have "nothing like the same returns as oil and gas".
"Shareholders want to have their cake and eat it," Mr Armstrong said. "They want you to invest in renewables, but they do not want you to cut the dividend. They also want you to lower debt."
Companies might decide that instead of giving money back to shareholders in dividends, the better option would be to put the increase into renewables.
"Some people would disagree with that approach, but some might think that would be a good thing to do," Mr Armstrong said.
Every new oil and gas project is another nail in the coffin of the 1.5C climate change target, which means the cost of debt and funding for those developments is only going to go one way, "and that's not down", Mr Armstrong said.
He predicted that governments will put more pressure on banks to raise interest rates for loans for oil projects compared to renewables.
Shell reports its full year results on Thursday, January 30, with BP following on Tuesday, February 4.
Recommended for you

Shell, Venture Global clash over LNG commissioning