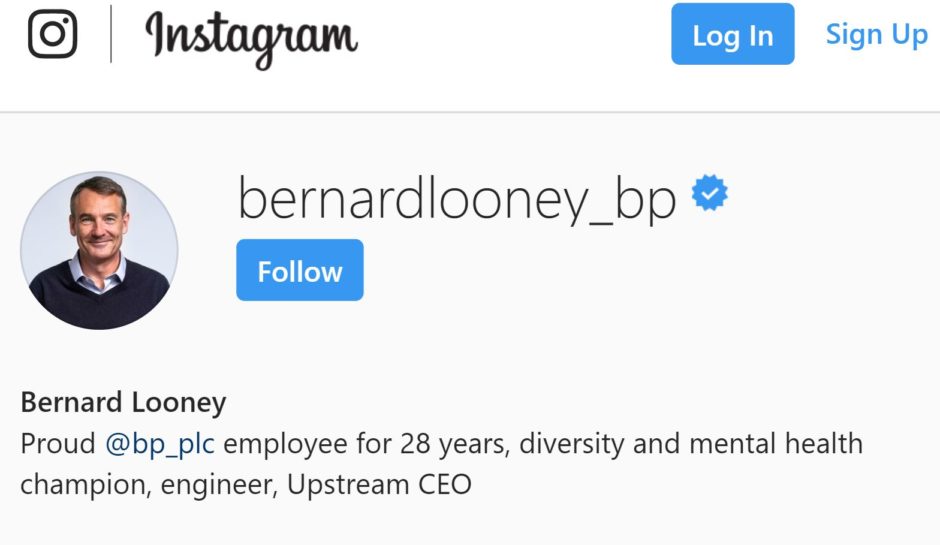 It's apparently not the traditional approach for the top dogs of major oil companies, but maybe it's time to break the mould.
Incoming BP chief executive Bernard Looney has become the first boss of an oil supermajor to join Instagram with an official account.
The 49-year-old said he has joined the social media platform, whose top accounts include footballer Cristiano Ronaldo, singer Ariana Grande and wrestler Dwayne "The Rock" Johnson, to promote "honest and open discussion", particularly around the energy transition.
None of his contemporaries like Shell CEO Ben van Beurden or Total's Patrick Pouyanne have joined the site, which is invariably popular with the younger generation.
Mr Looney said he has "long been a fan" of the platform, but "mainly in the background".
Many fellow users welcomed Mr Looney to "The Gram", adding they believe it is the "ideal platform" to connect with employees.
Others said it has been "tough to face the scrutiny of working for BP" and "encourage you and others to do better".
Mr Looney, who takes the top job at BP from Bob Dudley next month, also recently joined Linkedin (somewhat late to the party), but he beats out all his major rivals at getting on Instagram.
The oil and gas industry is faced with a challenge of recruiting the next generation of workers and maintaining its social licence to operate amid increasing scrutiny of its operations around the climte emergency.
The Irishman is a known advocate of reverse mentoring, an initiative in which older executives are paired with and mentored by younger employees on topics such as technology, social media and other trends.
Current CEO Bob Dudley is standing down after 40 years at BP, having ushered the company through the aftermath of the Deepwater Horizon disaster in the Gulf of Mexico.
Recommended for you

Many unanswered questions linger after week of chaos for BP