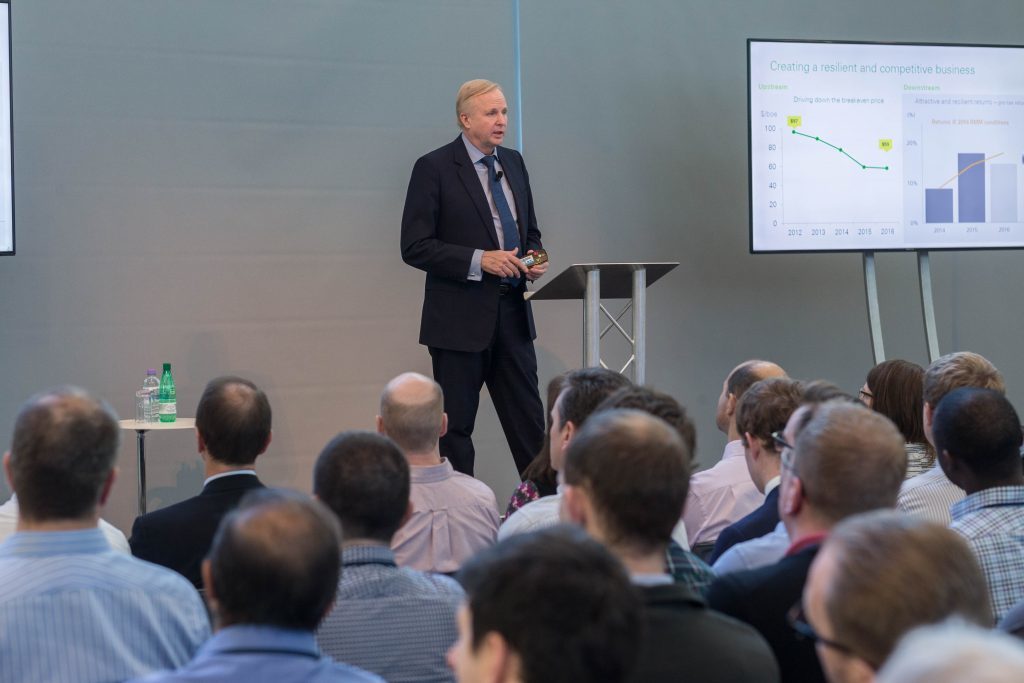 Lower oil and gas prices chopped BP's profits in half during the final year of Bob Dudley's tenure as chief executive, the firm revealed yesterday.
Pre-tax profits at the energy giant totalled £6.3 billion last year, down from £12.8bn in 2018, while revenue dropped 7% to £218bn as slower macro-economic growth hit oil demand.
Underlying replacement cost profits, BP's preferred performance measure, dropped by 21% year-on-year to £7.7bn.
Bosses warned the coronavirus could slash consumption by up to 500,000 barrels of oil per day this year.
Read also: BP warns virus could wipe out a third of oil demand growth in 2020
On a more positive note, BP cut its net debt by £850 million in the fourth quarter.
The company has announced the sale of assets worth £7.25bn since the start of 2019, keeping it on track to meet its £7.7bn target for year-end 2020.
It expects to announce a further £3.86bn of agreed disposals by mid-2021.
BP's oil and gas production averaged 3.8m barrels of oil equivalent per day last year, 2.7% higher than 2018.
Mr Dudley, who passes the reins to Irishman Bernard Looney today, said he was proud to be handing over the firm in a "safer and stronger" condition.
He replaced Tony Hayward in 2010 in the aftermath of the Deepwater Horizon disaster in the Gulf of Mexico, which killed 11 people, and guided BP through one of the most severe downturns in the industry's history.
During a webcast, Mr Looney joined in the chorus of tributes being paid to Mr Dudley by colleagues and analysts in what became something of a love-in for the retiring oil boss.
Mr Looney, who most recently led BP's upstream division, said his predecessor had left BP in "excellent shape".
BP would "not be the company it is today without Bob's leadership", the new CEO said, adding he had "big shoes to fill".
Mr Looney faces the task of guiding the oil giant through the energy transition. He will outline his plans for BP next week.
Read more: New BP boss reassures investors of commitment to 'principles'
Dudley bows out with a dividend increase
Mr Dudley bowed out with a flourish on his last day as chief executive of BP by treating shareholders to a dividend rise.
He announced a dividend of 10.5 cents (8.1p) per share for the fourth quarter, an increase of 2.4% compared to the same period last year.
BP made the call despite a drop in profits in 2019 and the coronavirus's recent negative impact on oil and gas prices.
Bosses said a combination of the firm's growing free cash flow, its divestment of billions of pounds worth of assets, the completion of its share buyback programme and a reduction in debt justified the rise.
Stuart Lamont, investment manager at wealth manager Brewin Dolphin in Aberdeen, said BP's "slightly better than expected" results reflected a "challenging environment" for oil and gas firms. Debt levels remained a concern but positives could be taken from the firm's progress on asset sales and increased production, Mr Lamont added.
AJ Bell investment director Russ Mould said the dividend rise was "testament to how far BP had come during Mr Dudley's tenure".
Adam Vettese, analyst at investment platform eToro, said BP's shares yield was "among the very best in the FTSE100".
Newest producing UK oilfield off to encouraging start, says company
BP's newest producing UK oilfield has got off to an encouraging start, the firm said yesterday.
The 20 million-barrel Alligin field, 85 miles west of Shetland, was originally expected to peak at around 12,000 barrels of oil equivalent (boe) per day.
But since first oil in late December, Alligin has delivered 15,000boe per day. Operator BP and partner Shell made a final investment decision on the £230 million project in October 2018.
BP and Shell each have 50% of Alligin. They have developed the field as a two-well subsea tieback to the Glen Lyon floating, production, storage, offloading vessel.
Glen Lyon came on line in May 2017 as part of the Quad 204 project, a redevelopment of the Schiehallion and Loyal fields. Alligin required new subsea infrastructure, consisting of gas lift and water injection pipeline systems, and a new controls umbilical.
The project fits in with BP's strategy of delivering new production from new oil and gas fields using existing infrastructure.
BP North Sea regional president Ariel Flores said: "Achieving first oil from the Alligin field safely, under budget and ahead of schedule is testament to the performance of the project team and their agile approach to planning and execution.
"Alligin is part of BP's advantaged oil strategy, a development with a shorter project cycle time with oil that is economic to produce and low risk to bring to market. Subsea tiebacks like this complement our major start-ups and help underpin our growing portfolio west of Shetland."
BP's other west of Shetland assets include Quad 204, the huge Clair field and the Foinaven field. It also operates the Etap development in the southern North Sea.
Earlier this year, BP agreed to sell stakes in Andrew and its non-operated interests in the Shearwater field to Premier Oil.
Recommended for you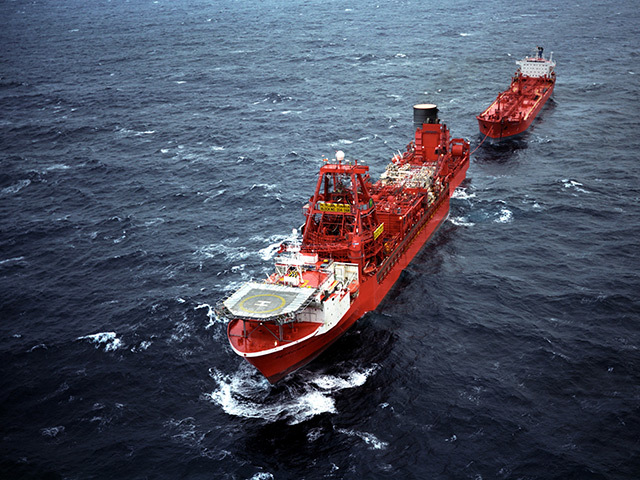 The FPSO is away, but will the BP Foinaven field be redeveloped?