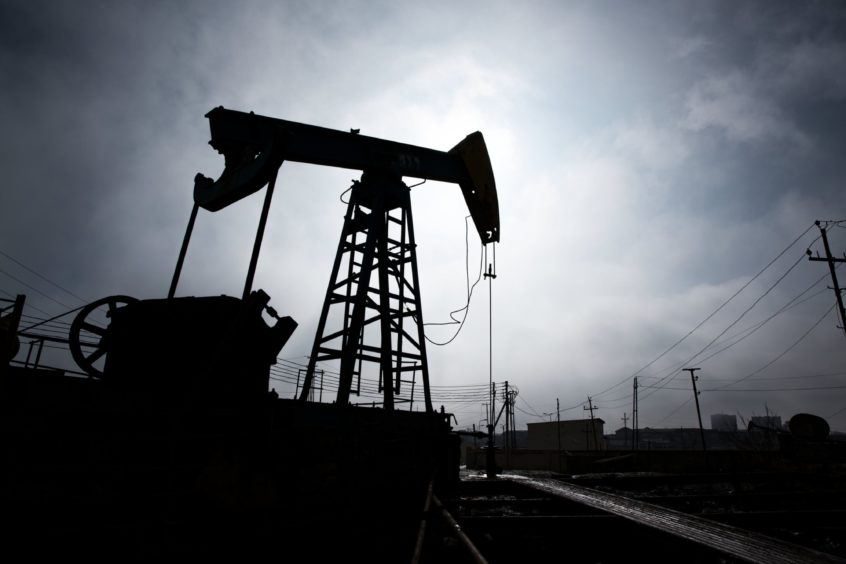 Oil bounced back from a one-year low in New York but the emergence of a glut since the coronavirus outbreak loomed over the market as traders looked to store excess crude on tankers.
The world's largest oil traders are seeking to hoard crude on vessels at sea as the industry tries to deal with the oversupply that's developed as the outbreak wreaked havoc on Asia's largest economy. Chinese energy importers are struggling to cope with swelling stockpiles, with one declaring force majeure, as travel bans and quarantines weigh on fuel demand.
The growing glut and dithering by OPEC and its allies over how to respond have pushed the oil market into a structure known as contango, where near-term prices trade at a discount to future contracts. And, while oil rebounded somewhat on Tuesday amid a broader move up in financial markets, the contango for U.S. crude stayed near widest in four months.
"Crude remains under pressure from worries over demand destruction from the coronavirus," said Vandana Hari, founder of Vanda Insights. "Prices are likely to continue drifting lower in tandem with the progression of the epidemic."
West Texas Intermediate crude for March rose 1.3% to $50.19 a barrel on the New York Mercantile Exchange as of 1:15 p.m. in Singapore. It fell 1.5% on Monday to close at $49.57, the lowest in 13 months.
Brent crude for April climbed 1.3% to $53.98 a barrel on the London-based ICE Futures Europe exchange after dropping 2.2% in the previous session. The global benchmark crude traded at a $3.58 premium to WTI for the same month.
Vitol SA, Royal Dutch Shell Plc and Litasco SA are among firms asking about hiring supertankers for storage purposes as a sharp drop in Chinese demand due to the coronavirus prompts requests for cargo deferments, according to people familiar with the matter, shipbrokers and oil traders.
The Organization of Petroleum Exporting Countries and it allies are unlikely to hold an extraordinary meeting this month to discuss the impact of the virus on oil markets, leaving the possibility of further production cuts up in the air, according to Azerbaijan's energy minister. However, his Kazakhstan counterpart said Tuesday a meeting may be held around the end of February.
Technical experts have recommended a further supply cut of 600,000 barrels a day through June, said OPEC delegates, who asked not to be named because talks were private.
Other oil-markets news:
Chevron Corp. has ramped up output at a key Venezuela oil project to levels not seen in almost a year, offering a thorny reminder of how U.S. sanctions are failing to deliver a knockout of Nicolas Maduro's regime.
Morgan Stanley cut its 2020 oil demand growth forecast by 15% to 850,000 barrels a day because of the coronavirus, it said in a note.
Demand for face masks and surgical gloves may be surging as China battles the coronavirus, but that's scant relief for plastics makers as they struggle with absent workers and plunging consumption of other products.
Crude futures fell 0.4% to 398.4 yuan a barrel on the Shanghai International Energy Exchange following a 1.2% drop on Monday
Recommended for you

Oil's wild ride is driven by a disruptive band of bot traders