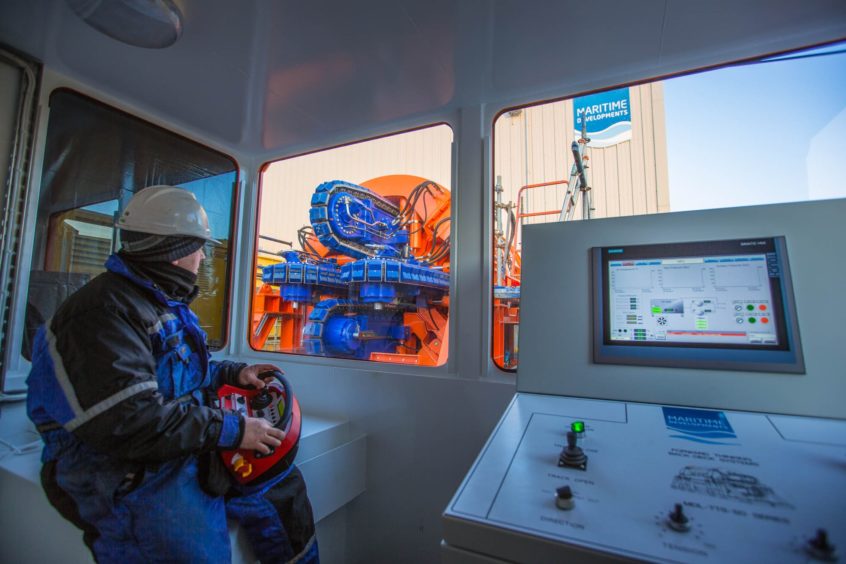 North-east energy service firm Maritime Developments has secured £5.25 million worth of backing from an "alternative lender".
ThinCats, founded in 2011, said the funding package for Maritime Developments was the largest it had dished out in Scotland.
Maritime Developments will use the cash to refinance existing loans and achieve its "long-term development plans".
The agreement with ThinCats will not result in a change of shareholding at Maritime Developments, which is majority-owned by chief executive Derek Smith.
Mr Smith established the company in 1999 to provide engineering services to the North Sea fishing industry.
Over the years it has evolved to supply "back-deck" equipment and services to the offshore oil and gas and wind energy sectors globally.
Mr Smith said: "Since we launched more than 20 years ago, we have had to be quick to adapt to the ups and downs of both our fishing and energy clients.
"We see exciting opportunities in the subsea sector with our renewable and traditional energy customers, however, our existing finance facilities were too rigid for our growth plans.
"Once we spoke ThinCats, they quickly came back with a simple flexible solution that included additional working capital.
"The new funding means we can be very nimble in offering our clients unique blends of purchase and rental equipment to meet their purchasing and scheduling requirements."
Maritime Developments currently employs more than 60 people and has bases in Aberdeen, Peterhead and Houston.
It also has operations in the Gulf of Mexico, West Africa and Asia Pacific.
Recommended for you

Scottish maritime firm raises £2.2m to scale up oil analysis device