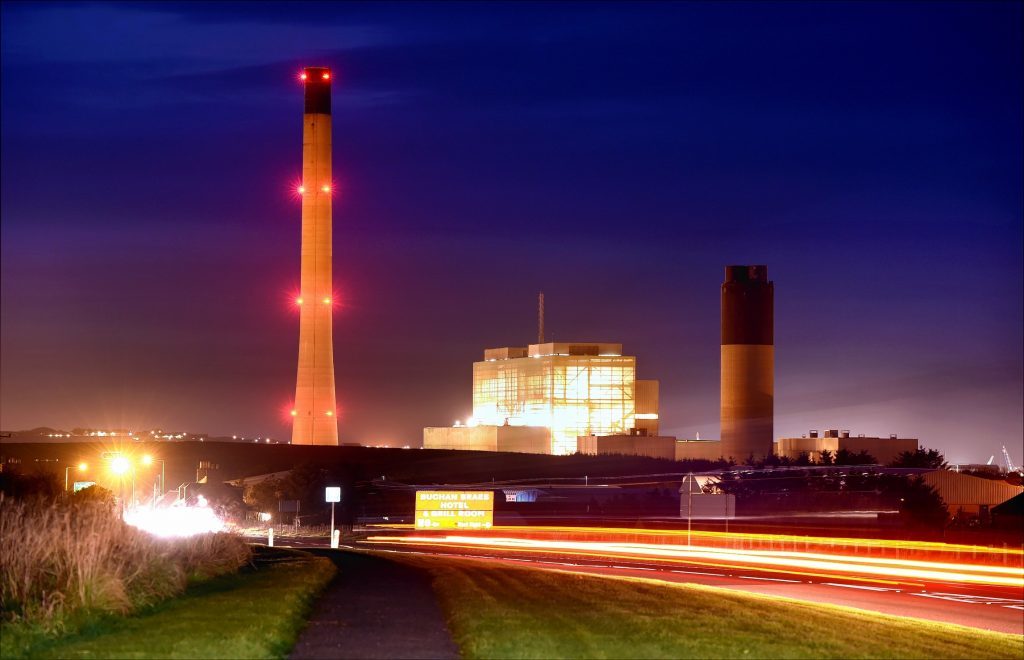 A north-east power station has topped the list of Scotland's air polluters, but bosses insist a sharp rise in toxic fumes was caused by freezing weather.
Peterhead Power Station, which is one of Europe's biggest gas terminals, was found to have emitted the country's largest amount of CO2 in 2018.
Figures revealed that the SSE gas-fired plant's carbon dioxide doubled from 2017 to 2018, increasing by a million tonnes as 1.9 million was released into the atmosphere in the latter period.
The Aberdeenshire industrial site ranked higher than the Grangemouth oil refinery to be graded as top offender.
New statistics released in the Scottish Environmental Protestion Agency (Sepa) pollutant inventory for 2018 showed Grangemouth had released 1.6 million tonnes.
The pair were the only industrial giants to spew out more than a million tonnes each.
Sepa believes the spike was caused by the Beast from the East storm which brought freezing temperatures across Scotland in early 2018, and caused a national increase in greenhouse emissions of 3%.
A spokesman said: "SSE Peterhead, a gas-fired thermal facility, is designed to respond quickly to market changes, maintaining security of supply.
"The site ran for roughly twice as many hours in 2018 in respond to demand, impacting its emissions from the previous year."
A spokesman for the power giant insisted that renewable aims would need to be "backed up by flexible gas-fired power stations" in the future.
Fears were raised for the facility earlier this year when bosses announced a round of redundancies.
But North East MSP, Lewis Macdonald, last night said the spike in usage demonstrated how necessary the plant is in keeping people's homes warm.
The Labour politician said: "These numbers reinforce the urgency of both carbon capture and low-carbon energy for the future.
"The need for heat and power will be as great in the future as it has been in the past."
Conservative MSP Peter Chapman said that SNP ministers would have to collaborate with "traditional power industries" if its net zero carbon ambitions are to be realised by 2045.
Nationalist MSP, Stewart Stevenson, argued that the Scottish Government is taking steps to reduce emissions "quickly and effectively".
He said: "For a power station, Peterhead remains comparatively low to others in the UK and is actually our most efficient gas-powered stations.
"As a standby station it only powers up when there is peak demand.
"That means its carbon footprint will be extremely variable and, in this instance, is likely to have risen to deal with demand from the impact of the Beast from the East."