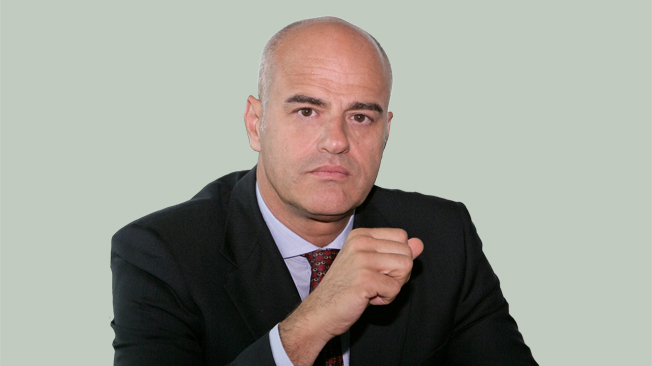 The Italian government has expressed its support for Claudio Descalzi to remain in his post as CEO of Eni despite misgivings voiced from a number of sources.
A vote is due to be held on May 13 but support from the state makes it extremely likely that Descalzi will remain in post.
Italy has a 4.34% stake in the company direct, while it is also the majority shareholder of Cassa Depositi e Prestiti Group (CDP), which has a 25.76% stake in Eni.
Lucia Calvosa has been put forward for the role of chairman of Eni, replacing Emma Marcegaglia who has held the role since 2014. Calvosa is also a director for the Il Fatto Quotidiano newspaper.
Descalzi has come under fire on a number of fronts, largely linked to concerns around Eni's activities in Africa.
The company recently settled a claim from the US Securities and Exchange Commission (SEC) over payments made by Saipem to an intermediary to secure work in Algeria. The US settlement comes despite a win in the Italian legal system for Saipem and Eni, which found there was not sufficient evidence for a conviction.
Perhaps the most famous case, though, is that of the OPL 245 scandal in Nigeria. Eni and Shell paid a $1.3 billion signature bonus, of which a significant amount is believed to have been distributed to local politicians and wielders of influence.
The two companies are being prosecuted in Milan, as are a number of senior executives including Descalzi. If convicted, Descalzi could be sent to prison for seven years. The executives and companies have pleaded not guilty.
Global Witness' director Simon Taylor said the decision to back Descalzi was "appalling" given the "serious allegations hanging over his head. The Italian government should explain their decision to ignore the allegations made by Milan's prosecutors."
It is not just NGOs that have opposed the appointment of Descalzi, though. A number of politicians from the Five Star Movement (M5S) have also come against Descalzi, signing a joint letter complaining of various corruption allegations.
The M5S group noted cases in Nigeria and Algeria, in addition to further allegations involving Congo Brazzaville and Descalzi's wife Marie Madeleine Ingoba. As such, Descalzi is "completely inadmissible" to be reappointed to the head of Eni, it said.
Recommended for you
X

Turning negative oil positive