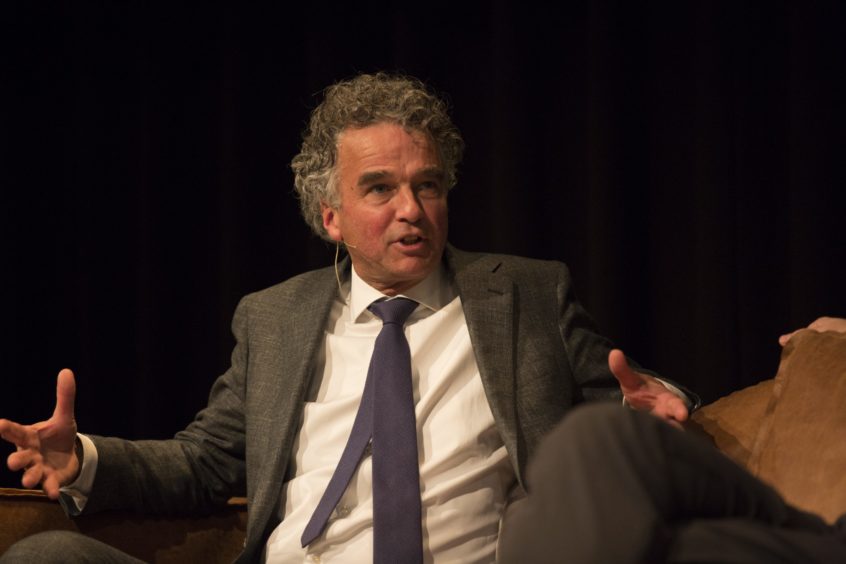 A Dutch shareholder activist has accused some oil and gas majors of talking the talk but not walking the walk on shifting to cleaner investments.
Mark van Baal, leader of shareholder group Follow This, hit out at supermajors for publicising ambitions to meet net zero targets, without meaningfully shifting funds toward clean energy projects.
He claimed many oil majors want to continue being oil and gas giants for the next decade, but have realised "it's not good to look like one".
Mr van Baal said: "It's quite easy to see that for a lot of companies shifting investments is just an ambition, its non-committal.
"The ambition is far from what's necessary to have any chance to meet the Paris Climate Agreement – it doesn't lead to a shift in investments.
"At the moment it's terrible to be an oil major, because of the Covid-19 crisis and the low oil price, but in general the oil majors all think it's good to remain an oil and gas company for the next decade, but they have realised that it's not good to look like one.
"So that's why they talk a lot about ambitions without changing investments."
In the past, Follow This, which has led a campaign to encourage oil firms such BP, Shell, Chevron and Equinor to align their targets toward the Paris Climate Resolution, has likened increased oil and gas production to "smoking less but selling more cigarettes".
However, Mr van Baal described BP's ambition as "the most promising".
BP announced in March it would work with Follow This on preparing a shareholder resolution for its Annual General Meeting in 2021.
But the North Sea oil giant has yet to detail what its new net zero ambition will entail.
Mr van Baal said: "Because they are the only oil major who have the ambition to make their own production net zero, which would mean a complete shift in investments.
"But we'll have to wait until September to see what they announce in terms of plans and we'll need to see if we get a joint shareholder resolution.
"The promises of oil majors are all ambitious, but we feel that they need concrete targets."
Recommended for you

Dutch pension fund PMT sticks with nine oil and gas companies