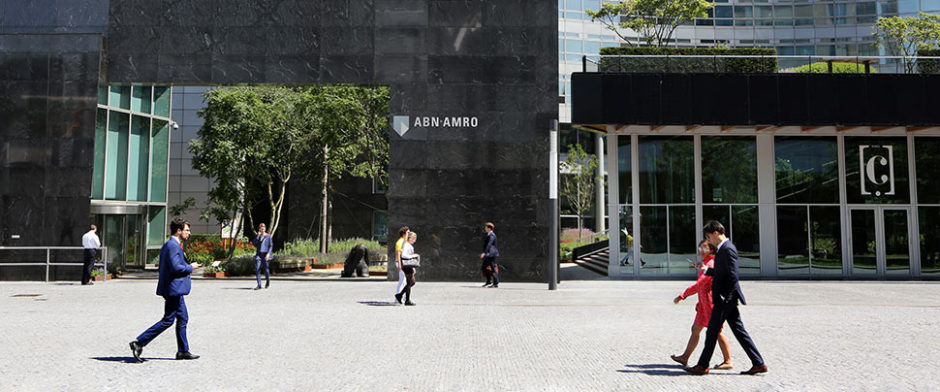 ABN AMRO is pulling out of its trade and commodity financing, while cutting its natural resources and transportation and logistics work to European clients only.
The move comes as reported a net loss of 5 million euros ($5.9mn) for the second quarter, driven by impairments.
ABN said its stage 3 impaired ratio and coverage ratio increased "significantly" in the period. "These increases were largely attributable to a potential fraud case in Germany and further increases of allowances for existing stage 3 clients in the energy-offshore sector and various industry sectors within [corporate and institutional banking]," it said.
Stage 3 refers to when a financial asset is credit impaired.
The bank said it would split its corporate banking unit into core and non-core activities. The non-core part, which accounts for around 45% of its client loans, will be wound down over the next three to four years.
ABN has reviewed its corporate banking unit "in response to ongoing loan losses and disappointing returns, especially on lending activities outside of Europe", it said.
Impairments for corporate banking reached 591mn euros ($693mn) in the second quarter. This is up from 90mn euros ($106mn) in the same period of 2019. These were primarily associated with energy offshore, it said.
In the first half, impairments reached 1.395 billion euros ($1.63bn), of which 551mn euros ($646mn) are linked to oil prices and COVID-19. The bank also recorded losses, driven by its energy business, in 2019.
Forbearance
ABN also flagged US energy exposure as a concern. The bank said its forbearance exposure had increased to 9.2 billion euros ($10.8bn). This is up from 6.4bn euros ($7.5bn) in the last quarter of 2019. US oil and gas clients were named as one of the sectors requiring such help.
The bank has said its new plans will include transition ideas, such as energy and mobility.
The fraud case in Germany is a reference to the Wirecard scandal. Reports have named ABN as one of the banks with the largest exposure, although this has been sold.
ABN also referred to a fraud case in Singapore. It recorded a significant impairment there in the first quarter.
The unnamed client is active in "terminals, shipping and trading" and encountered problems when oil prices fell. The bank has been linked to Hin Leong, a fallen trader.
Recommended for you
X

Rise in category B cases offshore attributed to Aberdeen Covid-19 outbreak