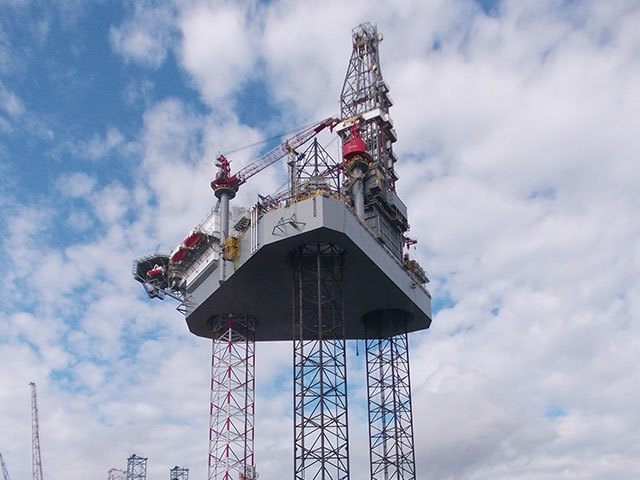 Valaris, the world's largest offshore drilling firm, has filed for Chapter 11 bankruptcy with a plan it said would reduce its debt by $6.5billion.
The firm follows the likes of rivals Noble Drillng and Diamond Offshore into the US-style bankruptcy process.
Chapter 11 allows firms to continue trading while restructuring their debt – a move that helicopter firm Bristow has recently carried out.
Valaris, formed last year through the merger of Ensco and Rowan, said its new agreement with 50% of lenders will "reduce its debt load substantially, support continued operations during the lower demand environment and provide a robust financial platform" for the market recovery.
London-headquartered Valaris filed for Chapter 11 in the US in order to implement the new agreement, which involves debtor-in-possession financing of $500m – a cash injection from creditors to protect the business.
First half results, ending June 30, showed huge pre-tax losses of $4.28billion, with total long-term debt $6.6bn.
However, Valaris said it is "confident" it will "operate in the ordinary course of business" with $175m in cash and $500m in liquidity.
Chief executive Tom Burke said: "The substantial downturn in the energy sector, exacerbated by the COVID-19 pandemic, requires that we take this step to create a stronger company able to adapt to the prolonged contraction in the industry, and to continue to enhance our position as overall market conditions improve."
The firm announced in April it would cut up to 330 jobs as a result of the downturn, but has not revealed any further planned cuts.
As of May, the firm employed 5,800 people globally.
Mr Burke added: "We have taken several steps to right-size and streamline our organization in line with our goal to be the offshore drilling cost leader. Now, we intend to use this restructuring to complement these measures to create a stronger financial structure for the Company.
"Valaris will continue to serve our customers uninterrupted through this process, delivering safe and reliable operations, through its highly-capable rig fleet."
Drilling contractors have been hit especially hard during this downturn with exploration and development work being widely deferred.