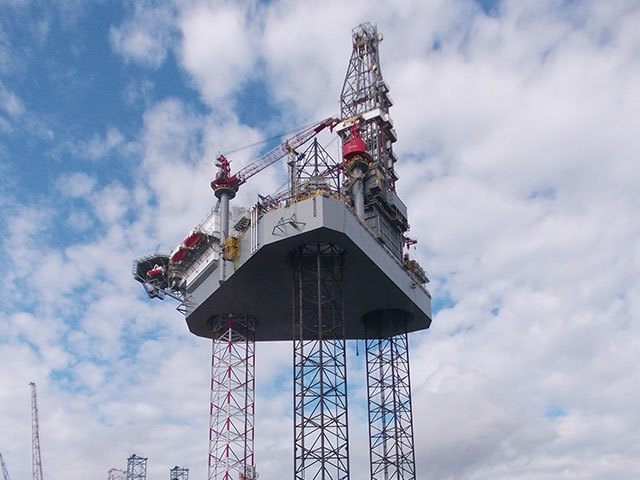 Drilling firm Valaris has set out plans to cut up to 332 jobs across its offshore rig fleet as contracts are cancelled amid the Covid-19 pandemic.
In a document seen by Energy Voice, the rig operator outlined the number of employees and the types of jobs in the redundancy pool from its Ensco Services Limited (ESL) subsidiary.
Valaris was formed last year through a merger of Ensco and Rowan, creating the world's largest drilling firm by fleet size. ESL remains an active subsidiary, registered in the UK.
The email sets out that, of 633 employed offshore, up to 332 are at risk, with the largest cuts to come from floorhands, assistant drillers, crane operators and mechanics.
Valaris has not replied to a request for comment.
Earlier this month, Valaris vice president Peter Wilson told employees that up to 600 workers could be made redundant.
It is not clear how this latest update affects that figure, or if more redundancies could be made.
Last week news agency Reuters reported that Valaris was exploring bankruptcy measures in order to survive the impact of unprecedented low oil prices in the US, and 20-year lows for the international benchmark Brent Crude.
According to its last set of publicly published accounts, the ESL subsidiary has operations in the UK, Danish and Dutch sectors of the North Sea, as well as the Mediterranean.
Earlier this week, trade unions warned that up to 1,000 drilling jobs could be lost by September, which was followed by a wider industry warning from Oil and Gas UK that 30,000 cuts could be made over the next 12-18 months.
A swathe of cuts have been made in recent weeks, including by operator EnQuest who yesterday said it expected to axe 530 positions in the UK.