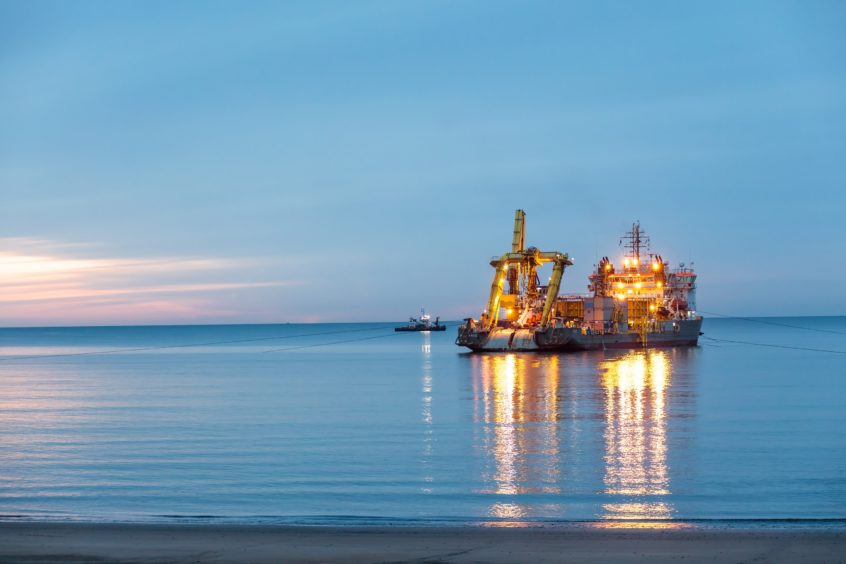 Boskalis sank into the red for the first half of 2020 due in part to a £133m write-down of its oil and gas assets.
The Dutch marine services firm, which has an offshore energy division, said it had a "very good operational first half" with revenues of  £1.13bn, down just slightly from £1.14bn in H1 2019.
However, Boskalis fell to pre-tax losses of £75m in the period, compared to a £901,000 profit in the corresponding half last year.
The write-downs, a one-off exceptional item, were due to the collapse in oil price, mainly comprised of "an impairment on goodwill and vessels in two joint ventures as well as of a limited number of our own old vessels earmarked for scrapping," Boksalis said.
The group, known for dredging and construction but has several divisions and sub-divisions for energy, has a diving contractor business in Westhill near Aberdeen, Boskalis Subsea.
Boskalis said that business had one of its vessels active at the Tyra project in the Dutch North Sea, however, the second ship had a "slow start" to the year due to the depressed market.
It said: "Compared to 2019, a lower vessel utilization resulted in a decline in revenue and the current market environment on the North Sea is best characterized as very competitive."
The wider Offshore Energy segment has an order book of £1.32bn, up from £1.19bn in H1 2019, with 45% being offshore wind.
Otherwise, offshore services part of the segment was "particularly affected" by Covid-19 and related contract deferrals.
However, speaking at Group level, CEO Peter Berdowski said Boskalis is looking ahead "with confidence".
He added: "Thanks to the well-filled order book a large part of our revenue for 2020 is already secured. We look ahead at the rest of 2020 with confidence and expect to match the EBITDA level achieved in 2019.
"One thing that has not changed is the unique role that Boskalis can play with its activities and expertise to make an important contribution to society in the development and protection of welfare and in advancing the energy transition."
Recommended for you

Australia CCS set for boost as gas players, including BP, eye major investments