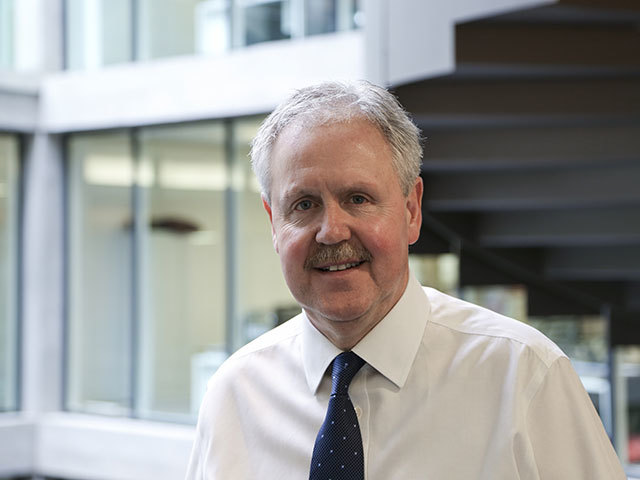 One of the top bosses at energy giant Wood has called on the oil and gas industry to help remove the "peaks and troughs" experienced by the beleaguered supply chain.
Dave Stewart, CEO of the Aberdeen-headquartered firm's Asset Solutions Business (EAAA), made the comments during Oil and Gas UK's (OGUK) "Roadmap 2035: One Year On" webinar on Tuesday.
Discussing the road to net zero, he said the industry needs to work on "the immediate challenge" of "preserving skills and jobs" while the industry "figures out the future".
Part of that involves improving planning of work and line of sight on what is available to the supply chain, which has seen thousands of jobs cuts and many businesses go under due to the oil price crash.
He said: "I can see we really need to have a real focus on today with creating a smooth transition whilst we maintain these skills.
"My ask would be for the industry to collaborate with the supply chain and really look to take the peaks and troughs out of the supply chain by better planning and better implementation of that planning."
Mr Stewart also told the sector "we need to retain key talent" as it positions for net zero, particularly as new roles will be needed in areas including digitalisation.
It comes as Wood Plc has reduced its headcount by 10,000 people so far this year.
Speaking on job cuts across the sector, Mr Stewart described the level of people leaving the industry as "tragic".
He added: "I think when you're talking about this kind of topic, it's important to recognise that these aren't just statistics, this situation has impacted real people and real jobs right across the entire supply chain."
Mr Stewart highlighted the need to diversify recruitment across a range of backgrounds and sectors in order to make positive cultural change going forward, particularly as it strives to eliminate emissions from the industry.
Recommended for you

Oil price still a concern for offshore wind supply chain