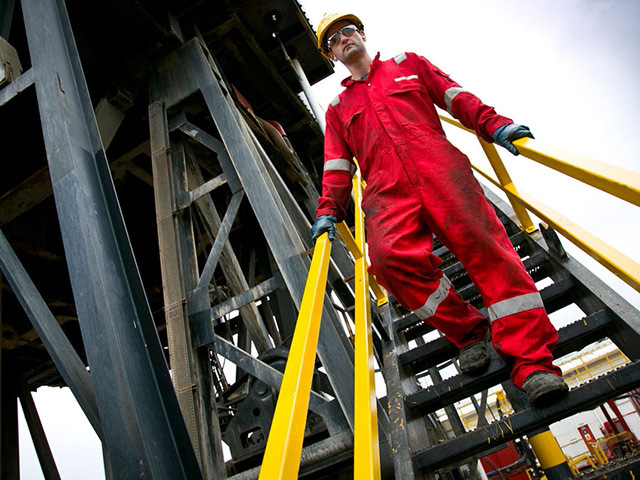 KCA Deutag is working on a restructuring deal with creditors to wipe off more than £1billion of debt.
Reporting its half-year results, the Aberdeenshire-headquartered driller said the coming months will be the "lowest for the company" since the Covid-19 outbreak began.
It is currently negotiating a restructuring package which will take its debt levels down from £1.47bn to £395m.
Meanwhile, during the second quarter, it made a three-month "standstill agreement" where lenders will not call in their loans.
The restructuring process "should complete in November", KCA said, and "put the company in a much stronger financial position.".
An investor report produced on Thursday stated the move would improve liquidity, giving the firm $117m (£91m) of "day-one cash".
As it stands, for the first half of the year, KCA Deutag's pre-tax losses were $94.1m (£73.3m), comparable to $88.1m (£69m) losses in H1 2019.
The company's preferred measure of EBITDA (earnings before interest, tax, depreciation and amortisation) was $135.6 (£105.2), down slightly from $142.1m (£110.2m).
Revenues were £489m, down from £555.6m in the same period last year.
CEO Joseph Elkhoury said: "We expect the period from Q3 2020 through to the middle of 2021 to be the lowest for the company as the full impact of recent events flows through the business."
He added: "We have now successfully signed a binding lock-up agreement that maps out in detail our proposed financial restructuring.
"This process should complete in November 2020 and will put the company in a much stronger financial position.
"We are pleased with this outcome and we look forward to working with our new shareholders and board members."
Mr Elkhoury echoed other firms that Covid-19 is an "unprecedented" challenge for the industry.
He continued: "Throughout this pandemic, our priority as a company is to provide a safe environment to all employees and to continue to deliver safe trouble-free services to our customers wherever we can do so."
Earlier this year it was reported KCA Deutag was making "in the region" of 200 UK employees redundant due to the oil price slump.
The firm employs nearly 9,300 people globally, according to its company website.
Recommended for you

KCA Deutag to buy Saipem Onshore Drilling in 'milestone' $550m deal