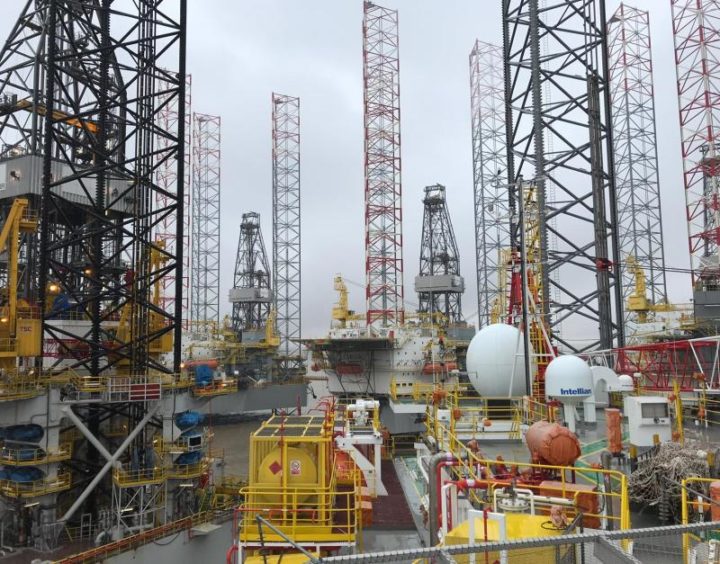 Shipyards are facing "brutal" $15.2billion (£11.6bn) losses over new-build offshore drilling rigs that no one wants, according to Bassoe Offshore.
New research from the analytics firm shows there is a "glut" of new rigs still in yards, which were ordered as part of a "newbuild boom" which kicked off 10 years ago.
Shipyards "have been left holding assets that nobody wants", Bassoe said, with 69 newbuilds currently sitting idle in yards, with many firms having defaulted on their orders and walked away.
Just four of these have known future contracts with the rest having "nowhere to go".
These remaining 65 offshore rigs, at an original estimated order value of $21.4bn (£16.3bn), are now worth around $6.2bn (£4.7bn), highlighting the "brutal" losses for shipyards, Bassoe said.
These could "fall even further" as shipyards look to offload these assets.
Some of the main options for yard owners include holding on to these rigs, which means "digging a deeper financial pit" while hoping for a "miracle upturn in the market", or they can "bite the bullet" and try to sell them at a "massive financial loss".
Another "increasingly likely" option is some of these newbuilds being scrapped before ever being put into work, Bassoe said.
It added that "shipyards cannot keep stranded assets forever" and, now that many have likely been written down, it is "probable" firms will soon attempt to offload them.
Bassoe refrenced a recent Keppel Corp announcement that it would divest "non-core" assets, adding this "is just the start of many more such announcements to come".
However there are more positive alternatives, with some companies like SinoOcean being formed on the basis of rescuing and managing these abandoned rigs and "perhaps more" will be brought under the wing of such companies.
Bassoe also said a "potential solution" would be considering upgrading these rigs for a growing trend towards "greener" drilling capabilities, which would make them more attractive to buyers.
However, this would require more funding – another risk to further losses – however "yards that at least start investigating this could end up better off than the alternative".
It comes after Bassoe produced research last month that scrapping of older rigs needs to take place to end the "bankruptcy nightmare" of their owners.
This needs to happen, the firm argued, before newbuilds can have their chance.
Bassoe said: "Until we witness a mass scrapping of old tonnage to make room for the new, these dormant rigs will likely continue to sit idly awaiting maiden charters that may never come."
Recommended for you

Dozens of oil rigs sold for scrapping in 2020 – Bassoe