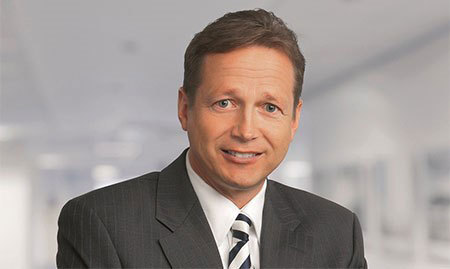 David Constable, the former head of Sasol, will become Fluor's CEO as of January 1, 2021.
Fluor's CEO Carlos Hernandez will retire at the end of the year. He will also step down from Fluor's board.
Constable has been on Fluor's board since 2019. He is the chair of the commercial strategies and operational risk committee. Constable is also a member of the executive and governance committees.
He was president and CEO of Sasol from 2011 to 2016. Constable worked for Fluor from 1982 to 2011.
"We are pleased to appoint David, a proven executive with a deep understanding of our operations and opportunities, as Fluor's next CEO," said the executive chairman of Fluor's board Alan Boeckmann. The chairman went on to say the choice of Constable resulted from the "long-term succession planning process and follows a comprehensive external search".
Transformation
Boeckmann said he could "personally attest to his unparalleled understanding of our business and dedication to our company. Our board is confident David is the right person to shape and lead the company's transformation strategy, which will enable us to achieve our full potential."
The chairman went on to thank outgoing Hernandez for his 13 years in position. "As CEO, Carlos played an integral role setting Fluor on the path to restore confidence in our financial reporting.
"He oversaw our 2019 strategic review, which focused on lowering our risk profile and strengthening our balance sheet, and helped establish a culture of teamwork and transparency, laying the groundwork for Fluor's future success."
Hernandez said the time had been challenging for Fluor but that the company had made "significant progress".
Incoming Constable predicted a smooth transition, given his experience on the board. "Fluor has a unique value proposition, strong industry position and the right talent to enable us to capitalize on the opportunities ahead and enhance value for all stakeholders."
The new CEO will hold a conference call in mid-January to provide details on the company's transformation strategy.
Constable is also on the ABB board and a director at Rio Tinto.
Recommended for you

Proserv shakes up top team with appointment of former RenewableUK CEO