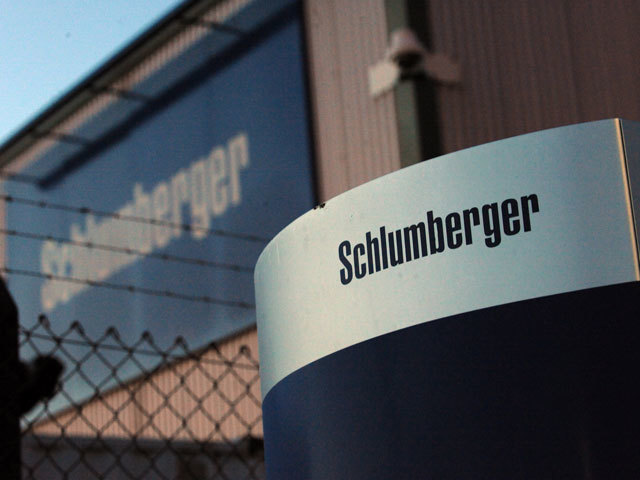 Schlumberger's chief executive has described 2020 as "an exceptional year of operational resilience" with the firm posting pre-tax losses of $11.2 billion (£8.3bn).
In its full-year results, the Houston-headquartered oilfield services giant said it was confident in its ability to "further improve cash flow generation" in 2021, which will allow for debt reduction.
Pre-tax losses of $11.2bn for 2020 marks two successive years in the red for the firm, which posted a deficit of $10.4bn (£7.6bn) for 2019.
Revenues for 2020 were $23.6bn (£17.2bn), a significantly reduced sum on the previous year when Schlumberger posted $32.9bn (£24bn).
The value of the firm's assets also fell from $56.3bn (£41bn) to $42.5bn (£31bn).
Earnings before interest, taxes, depreciation and amortization (EBITDA) for the year were $4.3bn (£3.1m), down from $6.6bn (£4.8bn) in 2019.
In July, Schlumberger revealed plans to lay off 21,000 workers following "historic oil demand and supply imbalances", resulting from the Covid-19 pandemic.
It declined to say how many position would go in the north-east, but trade unions said the region would undoubtedly be affected.
Although the firm didn't give any update on how redundancies were progressing in its latest results, it did confirm that it forked out $843 million (£616m)on severance payments in 2020.
Olivier Le Peuch, Schlumberger's chief executive, said: "Despite seasonality, revenue grew sequentially in all four Divisions for the first time since the third quarter of 2019.
"I stand very proudly behind the performance of the entire Schlumberger team during the quarter, closing an exceptional year of operational resilience and performance for our customers."
Despite suffering huge financial losses last year, Schlumberger remains bullish about its prospects in 2021.
Yesterday, the firm approved a quarterly cash dividend of $0.125 (£0.091) per share of outstanding common stock.
It is also "visibly expanding" its new energy portfolio as part of a "long-term ambition" to bring lower carbon energy sources to the market and to contribute to the overall transformation of the sector.
Mr Le Peuch revealed that the firm expects oil demand to recover to 2019 levels by 2023 at the latest.
He siad: "We are confident in our ability to further improve cash flow generation in 2021, which will allow for debt reduction.
"Regarding the macro outlook, oil prices have risen, buoyed by recent supply-led OPEC+ policy, the ongoing COVID-19 vaccine rollout, and multinational economic stimulus actions—driving optimism for an oil demand recovery throughout 2021.
"We believe this sets the stage for oil demand to recover to 2019 levels no later than 2023, or earlier as per recent industry analysts' reports, reinforcing a multiyear cycle recovery as the global economy strengthens. Absent a setback in these macro assumptions, this will translate to meaningful activity increases both in North America and internationally."