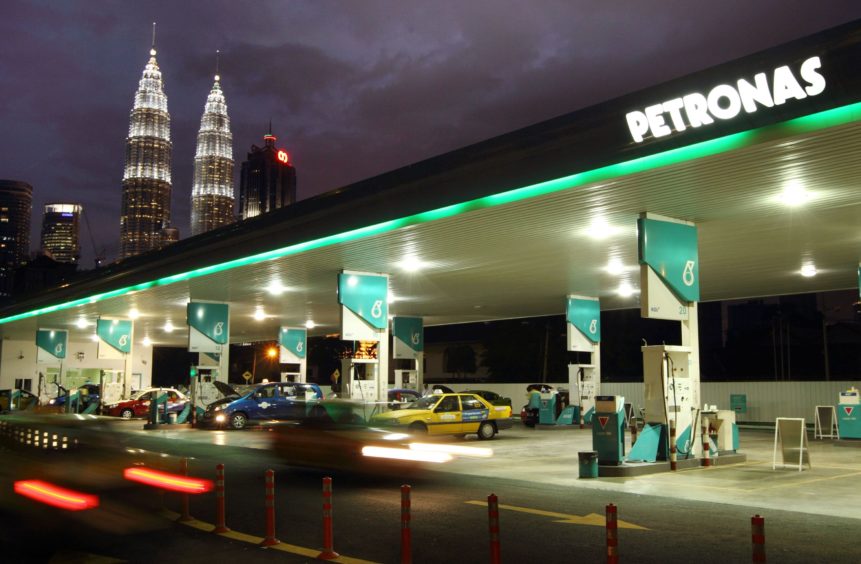 Petronas MPM has officially introduced Malaysia's Small Fields Asset (SFA) production-sharing contract framework as part of an effort to revive its domestic upstream sector and lure new money.
"I think all the smaller players here – Hibiscus – and many of the service linked companies such as T7, Dialog, Uzma, etc will be bidding. This does not seem like anything foreign firms will want neither does Petronas want them. They are trying hard to keep a domestic oil sector alive and it is on life support so this will be a lifeline to them," a Malaysia-based industry source told Energy Voice.
SFA aims to attract investors to monetise small or marginal discovered fields with resource size less than 15 million barrels of oil or less than 300 billion cubic feet of gas. It is a straightforward and simplified PSC model which gives the contractor full control over the costs, procurement and operations.
"This is a good step forward to bring these stranded small fields towards commercialisation and leveraging Malaysia existing oil and gas infrastructures," said Eugene Chiam, a Singapore-based upstream specialist at consultancy Rystad Energy.
"These small fields will likely attract local small sized players, such as Dialog, which is very typical for small fields. Big players like IOCs and regional NOCs may find these assets too small for their portfolio," Chiam told Energy Voice.
"Right now, the new contract terms are specially customised to reduce commercial risks associated with these discoveries. However, there are still other technical risks existing and the first two years are a short, but important window period, to further evaluate the discoveries. There is also this alpha in the formula that is uncertain if there is a minimum which Petronas is expecting," cautioned Chiam.
"Petronas is trying to win back players to the sector and ensure the country's future supply," he added.
MPM, which acts for and on behalf of Petronas in the overall management of Malaysia's petroleum resources throughout the lifecycle of upstream oil and gas assets, also announced 13 new blocks set to be offered in the 2021 bid round.
Malaysia is eager to see new money flow into its domestic upstream sector, especially as the majors, such as ExxonMobil, seek to exit the Southeast Asian nation. As Energy Voice reported previously, Petronas is seeking ways to open up its upstream to mid and late-life operators.
Traditionally, the NOC, has been very particular about who can operate the country's upstream assets, preferring giant players, such as Shell, ExxonMobil and ConocoPhillips. However, Petronas now understands it needs to find new investors, especially companies with experience squeezing more oil and gas from ageing and marginal fields.
Malaysia's upstream landscape is made up of a dynamic group of players ranging from super-majors to niche and small independent companies, operators and equity players, public-listed to private companies from Malaysia and around the world. As of August 2019, there were 33 investors with an approximate 70:30 split between foreign and local investors, data from Petronas MPM showed.
As of January 2021, 90 Petroleum Arrangement are active with 29 operators and partners.
There are 600,000 sq km of open blocks with over 200 open discovered resources which are available for licensing. These acreages are also available for joint study arrangements, said Petronas MPM. Potential investors are encouraged to discuss their interests with MPM, added the organisation.