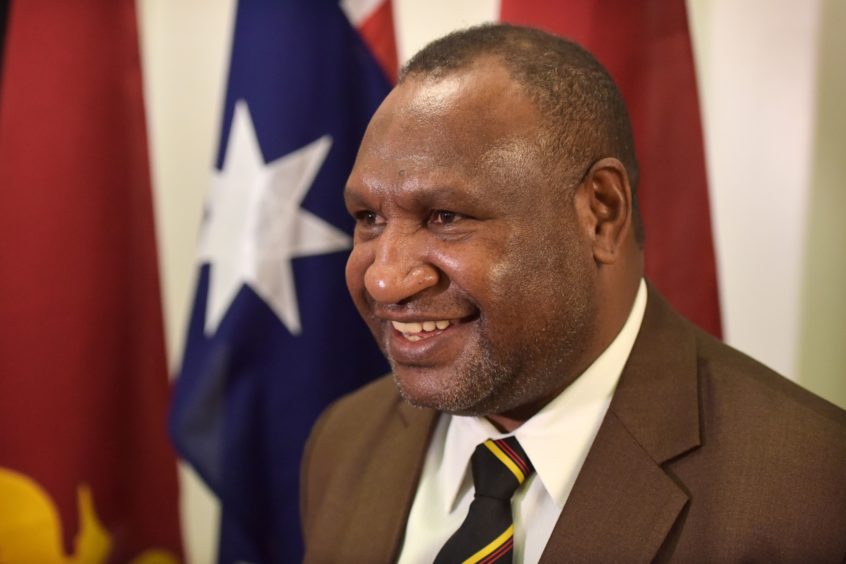 The delayed Total-led liquefied natural gas (LNG) export development in Papua New Guinea (PNG) has signed a key fiscal stability agreement with the government. This marks a significant step in de-risking the proposed 5.33 million tonne per year Papua LNG scheme.
Following nearly two years of uncertainty regarding the fate of Papua LNG, the agreement confirms that the government will stick to the fiscal terms agreed in April 2019 for the development, PNG Prime Minister James Marape said yesterday.
The fiscal pact was also signed by joint venture partners ExxonMobil and Australia's Oil Search. Oil Search said the project milestone signals increasing alignment between the PNG government and the joint venture.
However, commercial terms still need to be agreed for a smaller-than-envisioned reworked project to proceed, with Credit Suisse analyst Saul Kavonic expecting negotiations to prove "tough".
The Total-operated Papua LNG scheme and a proposed third liquefaction train at ExxonMobil's existing PNG LNG export complex had been planned to be built in tandem, as part of an effort to lower capital investment costs. But talks between ExxonMobil and the government on an expansion of the PNG LNG plant stalled.
In early 2020, PNG rejected the U.S. major's proposed terms for the P'nyang field development, which would supply a yet-to-be built third processing train at the export plant.
Significantly, the perception the country is not obtaining large-enough rewards from the petroleum industry helped bring about a change in government in May 2019 that saw former Prime Minister Peter O'Neill ousted in favour of James Marape. The government subsequently started to play hardball with the operators of the proposed LNG developments.
Still, with more cost-competitive LNG export projects being sanctioned, particularly Qatar's giant expansion, the government appears more willing to compromise now. Indeed, the lack of positive momentum for a final investment decision (FID) around the proposed LNG projects in PNG has been concerning.
Marape said it was "important to note that Total and state-backed Kumul Petroleum will jointly market their share of Papua LNG's gas and condensate and the joint marketing team will be remobilised soon."
Papua LNG's two production trains will be located next to the existing trains at the PNG LNG plant at Caution Bay in the Central Province.
Last November, Oil Search said that it was targeting initial engineering work for Papua LNG in 2022, with FID in 2023 and first gas deliveries in 2027.
However, as history shows, it might not be smooth progress ahead.
"There is still a long way to go for Papua however, with tough commercial negotiations to align upstream and downstream joint ventures, the need to redo of pre-FEED work, limited capex appetite by some JV partners," said Kavonic in a note.
Australia's Santos, a partner in PNG LNG but not in Papua LNG, may also "play hardball to gain access to Papua equity at a steep discount," said Kavonic, also underscoring the doubtful appetite for some partners, such as ExxonMobil to deploy capital on the project in the near term.
The government may also have still left its options open to review things ahead of project development license issuance if it wants too, added Kavonic.
Total has targeted FID on Papua LNG in 2020, but the P'nyang delays and the impact of the COVID-19 pandemic forced the French major to delay the decision by three years. Papua LNG will extract gas from the Elk-Antelope onshore gas fields.
Recommended for you

PNG offers gas investment priority to Japan for energy security