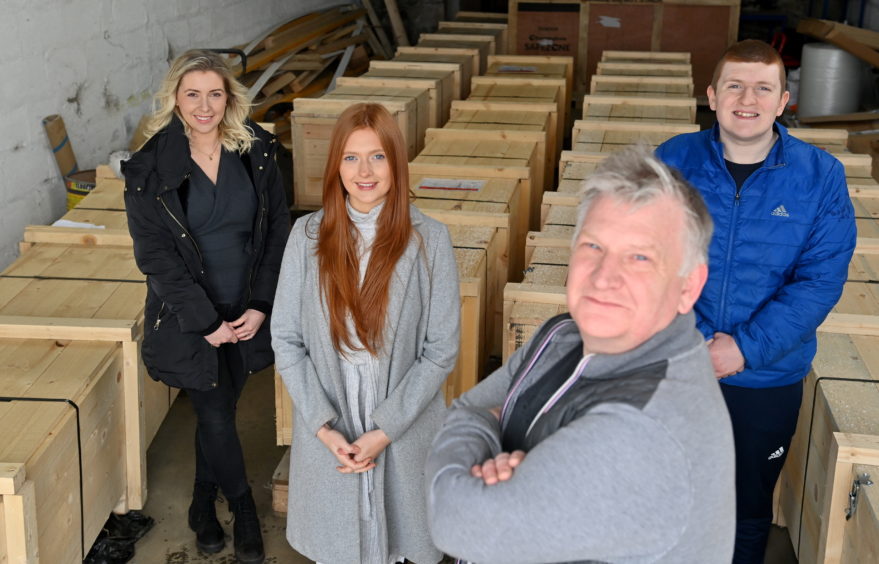 A family-run oil and gas firm in Aberdeenshire is celebrating its best year in business, 22 years since first setting up shop.
Offshore Products International, a supplier of industry equipment such as line pipes and valves, was established by managing director Ian Fraser Cadger back in 1999 at St Katherines, near Inverurie.
His wife Wendy, daughter Sam, son Lewis and his nephew's fiancée Becky have supported Mr Cadger, the firm's only full-time employee, in reaching record turnover of £1.5million.
"I am so proud of them all, but especially my wife who has stuck by me through all the hard times", he said.
"People might say £1.5million, that's a small turnover. But for one man and his part-time staff that is huge."
As Covid struck the oil and gas industry globally, Offshore Products International Ltd (OPL) was forced to reassess its strategy, having historically been a supplier to Middle Eastern markets.
Aside from Qatar, where OPL still works, Mr Cadger said he was regularly being outpriced by manufacturers in India and China, sometimes coming 40% higher in bids for work.
"If I was still working in the Middle East, we would be finished, the company would be finished.
"We've had to diversify into different markets so Africa has just been a blessing for us, it really has."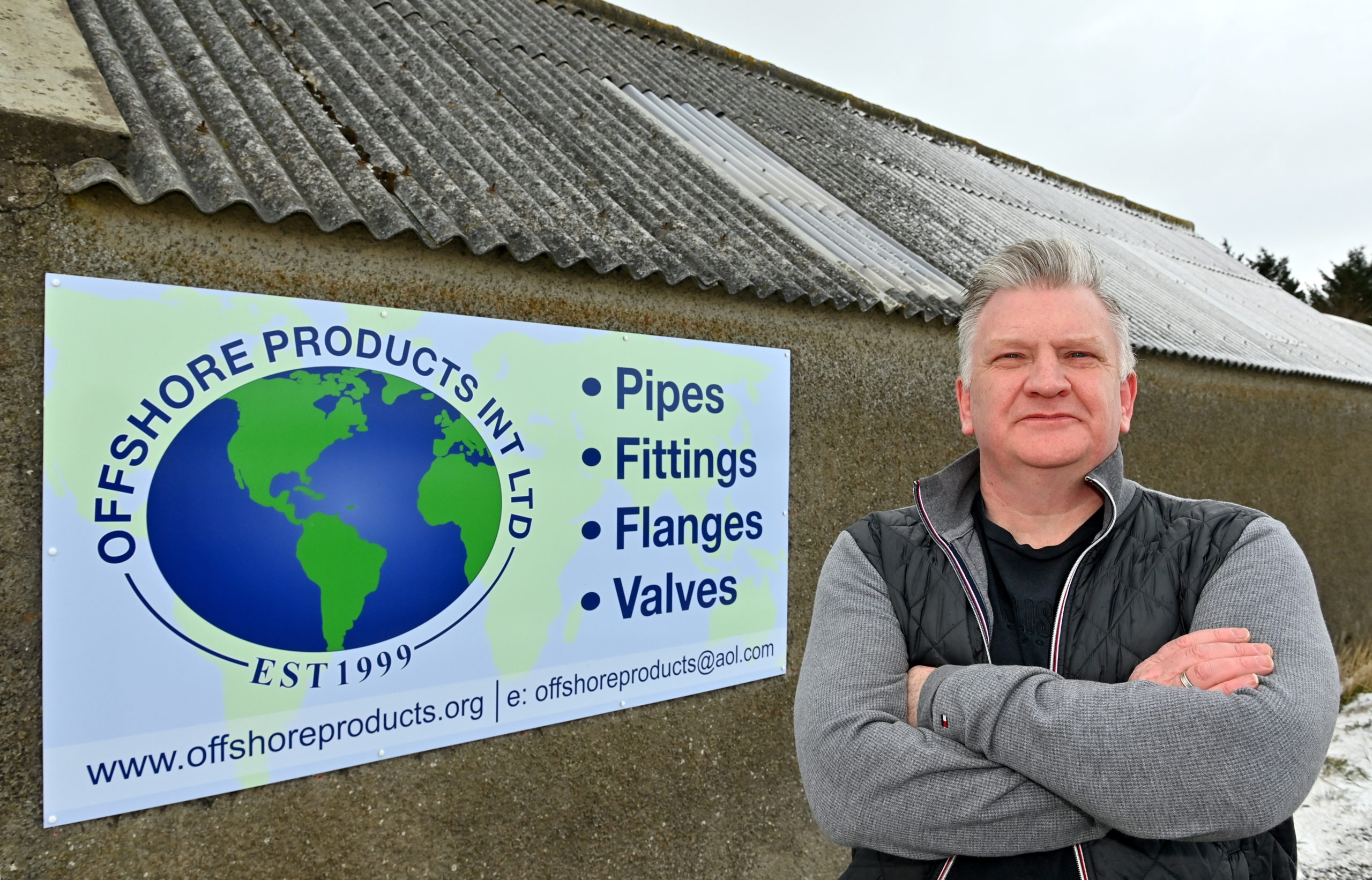 After working "seven days a week non-stop" to find new markets, the firm took a chance by moving into regions including Nigeria, Angola, the Democratic Republic of the Congo, Kazakhstan and France.
The move proved fortuitous with OPL recording its £1.5m turnover for the 12 months ending April 30, 2021, which is around £500,000 higher than the previous year.
Mr Cadger said: "We normally do £900K – £1million so this will go down as one of the best year's we've ever had.
"Once we came out of the Middle East, we decided to go into Africa, and Africa has just gone through the roof.
"We're working with two of the biggest EPC contractors in Nigeria and I guarantee we've done easily 80tonnes of pipes, valve fittings going into Africa. It's been huge."
Consequently, the firm is planning a new office in the region, with the aim of hiring two to three local workers, and planning a new warehouse facility in Aberdeenshire.
Mr Cadger "walked out of school and didn't look back" at a young age and immediately went into working for a stud bolt company.
After decades in the sector, working up to foreman then sales, he eventually landed at a pipes and fitting firm in 1998 before deciding to go out on his own.
The 52-year-old said he's "chuffed" with the result.
"Every time you pick up a paper there is always negative comments, people losing their jobs… with what is happening in the world maybe it's time for good news."