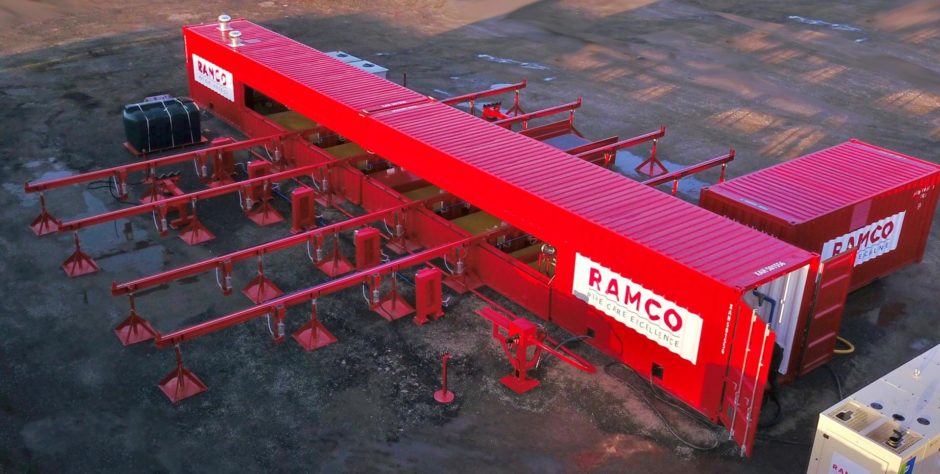 Ramco Tubular Services has bagged a multi-million pound contract with a leading global supplier of steel tubular products in Senegal.
The north-east energy services firm will supply its latest generation pipe care unit, PCU4, which is an automated oil country tubular goods (OCTG) wash and rig ready preparation system.
It will form part of a new OCTG storage and services yard in the West African country's capital city of Dakar.
A specific value for the three-year contract wasn't given but it is worth a seven-figure sum.
Initially, Ramco will deploy two expat supervisors to the site, whilst employing five local technicians to deliver the contract.
Ramco is based in Portlethen, just south of Aberdeen, and specialises in the care and maintenance of tubular goods for the global oil and gas industry.
Rob O'Neill, Ramco business development director, said: "Ramco is delighted to be exclusively providing the pipe care, washing, inspection and drifting services to support our clients' new operations in Senegal. The PCU4 has been manufactured in Aberdeen to meet our client's particular specification and features our latest technology, which enhances safety by minimising handling operations. It also reduces rig downtime by delivering pipe consistently to the highest standard.
"The PCU4 can run for up to six months using a self-contained and reusable water system, reducing the need to dispose of wastewater. As our industry brings ESG targets into sharper focus, we are proud to be assisting our clients in achieving their goals through the installation of our environmentally friendly units."