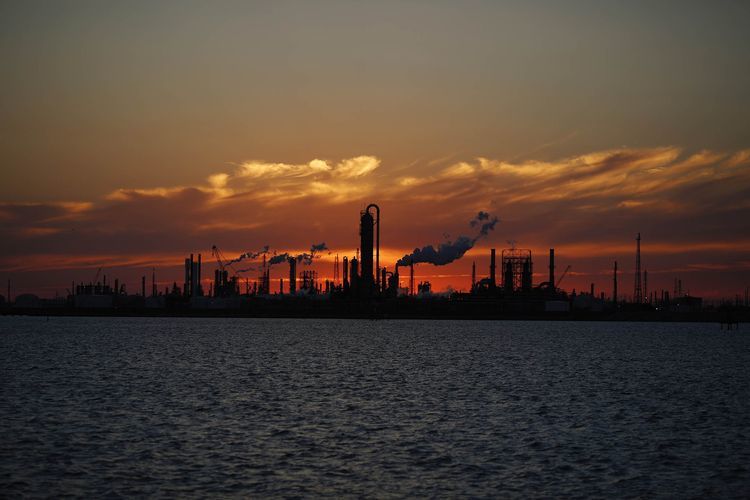 Supermajors could look to divest their carbon heavy assets in order to meet climate change targets, a Verisk Maplecroft analyst has said.
In a landmark decision on Wednesday, oil and gas giant Shell was ordered by a Dutch court to axe its emissions by 45% by the end of the decade.
The ruling has been hailed as a big win for environmental campaigners, in a week where Chevron and ExxonMobil also faced climate inspired backlash.
It means Shell will have to quickly ramp up its decarbonisation activities, although the firm does have a carte blanche on how it chooses to reduce emissions.
And Will Nichols, head of environment and climate change research at Verisk Maplecroft, says that could incentivise firms to farm out the dirtier parts of their portfolio.
He said: "Certainly, we could see divestment if the (Shell) judgement survives an appeal intact. The court has set a tight timeline to meet these emissions cuts and, if the verdict is repeated in other cases, dropping high emission assets could be the quickest way to comply with the targets.
"And – again, assuming the appeal fails to change the verdict – we can expect more of these lawsuits to come forward and not just in Europe and North America, but across the globe.
"Our new research shows a big rise in climate-related cases in Argentina, India, and South Africa, for example, which means operators headquartered around the world are vulnerable."
However, with the farming out of assets, other problems could start to emerge if they fall into the hands of operators with less resources, skills and experience.
BP, which has a net zero target of 2050, sold all its stakes in Alaska in 2020 as part of efforts to reduce its overall carbon footprint.
However, research from Bloomberg found that, under the ownership of private-equity backed Hilcorp, emissions from the assets have actually increased, even when demand plummeted during Covid-19.
Bloomberg described the situation as an example of "what happens when a supermajor walks away", with carbon being "erased from BP's ledgers without vanishing from the atmosphere".
Mr Nichols said: "Of course there is something to be said for pushing the oil and gas sector to move towards the low carbon transition faster. After all, the sector has a huge role to play in lowering global emissions.
"But, while there is a legitimate concern that divested assets would fall to less skilled operators, there is no reason to suppose these companies would not face lawsuits in turn, as well as additional scrutiny from regulators and civil society.
"When taking on divested assets they would have to weigh up whether the potential revenues outweigh the legal liabilities and reputational damage – and, outside of NOCs, investors and financial backers will be making the same calculation."
He added that oil and gas firms could also make the case that more stringent emissions targets are likely to hamper their transition.
Mr Nichols said: "Oil and gas majors could argue that sharp enforced changes would destroy them as a business and, while that prospect might cheer some campaigners, the low carbon transition needs a huge mobilisation of investment that will be considerably more difficult without the financial heft of oil and gas majors."
Recommended for you

Exxon to buy Denbury for $4.9bn in CO2 pipeline push