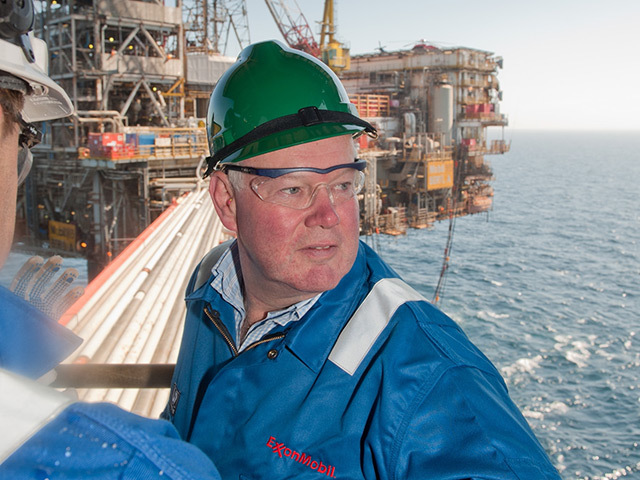 The Energy Institute (EI) has announced two new appointments to its top team.
Former UK minister, Charles Hendry and Octopus Energy CEO, Greg Jackson join the professional body's governing council.
Mr Hendry served as Westminster's minister of state for energy from 2010 to 2012 during David Cameron's tenure as prime minister.
Prior to that he was the Conservative Party's spokesman on energy issues for five years.
Mr Jackson is the founder of green energy tech pioneer company Octopus, which is aiming to bring cheaper, low carbon power to the market.
In 2021, the company also entered the renewable energy generation market.
Speaking at the EI's AGM, the body's president, Steve Holliday said: "Charles is a highly respected figure right across the international energy field, and brings with him unrivalled insight into the public policy levers needed as the energy transition gathers pace. Greg is a serial tech entrepreneur, and I'm confident he'll bring his reputation as the industry's great disruptor to our deliberations about the future role of the EI."
The EI currently boasts a diverse council with women making up more than half of its members, about a quarter of which are from ethnic minority backgrounds.
Mr Holliday told members that the chartered professional body is in "good shape" and "evolving fast" to support the needs of professionals to respond to pressing global challenges.
He said: "The critical debate is no longer about whether we need to act to tackle climate change – but how quickly can we do it. The EI is working to meet the needs of professionals in this endeavour today and the needs they'll have tomorrow."
Mr Holliday also confirmed that the EI's longstanding annual conference, IP Week, will become International Energy Week from 2022.
He said: "International Energy Week will build on the renowned legacy and strengths of IP Week – the highest calibre speakers from across oil, gas and the wider world of energy, thought leadership on the defining issues, and dynamic networking opportunities. The change acknowledges the breadth of the agenda in this new energy era and, I believe, International Energy Week will provide a unique platform for critical debates among industry leaders and influencers.
"The EI emerges from this unimaginable year more agile and more digital, with our finances in sound shape, publishing record amounts of good practice, reaching more people with our events than ever before and with membership numbers increasing – in particular among young people, women and internationally."