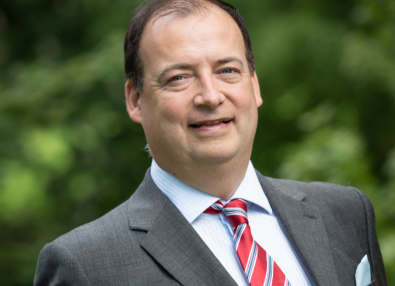 An international networking event focused on exploring business opportunities in Guyana has attracted record levels of interest.
Over 230 people registered to attend the two-day Aberdeen-Guyana Gateway which was hosted by Granite PR and explored the links and possibilities between the two locations.
The number of delegates registered to take part made the event the biggest ever hosted by Aberdeen-based Granite PR who have now held 28 in person and online Gateways since March 2013.
The Aberdeen-Guyana Gateway was held in association with OES Asset Integrity Management, Transportation & Logistic Consulting (TLC) and ABIS Energy.
Fostering and strengthening links was the central theme of the sessions which, thanks a host of eminent presenters, highlighted Guyana's energy story so far, as well as looking ahead to the next chapter and examining how connections can be maximised to explore energy transition opportunities, as well as highlighting the importance and value of local content in future operations.
Commenting on the success of the 2021 Aberdeen-Guyana Gateway, John Low, director of Transportation & Logistic Consulting (TLC) UK said: "It was my pleasure to attend and present at the Aberdeen-Guyana Gateway and to share the growth and stability of TLC Guyana Inc. 2021 is a very important moment for the TLC Group, since we celebrate our 20 years in business and consolidate the exclusive alliance with Pentagon Freight Services. More than ever, we are ready to offer tailor-made door-to-door solutions, from worldwide to Guyana and abroad. Thank you for listening and we hope to hear from you soon.
Adam Gibson, vice president of OES Asset Integrity Management, added: "This is Guyana's moment in history, the success of which is not just what is achieved in-country, but the positive impact Guyanese have on the world stage. It was a pleasure to be part of an informative and inspiring event, alongside key stakeholders both in Aberdeen and Guyana."
Brett Jackson, founder/MD of Granite PR and creator of the Gateway series commented: "The unprecedently level of interest in this event underlines not only the appetite for international business events but also the accessibility which the online format enables.
"Building on the success of the Aberdeen-Guyana Gateway, we are now looking forward to learning more about our near-neighbours during the Aberdeen-Norway Gateway which will take place in September. Again, advanced interest in this event has exceeded our expectations and we anticipate another sizeable online audience."
The Aberdeen-Guyana Gateway was supported by Aberdeen City Council, ABIS Energy, British High Commission Georgetown, UK Department for International Trade, Energy Industries Council, Evolve Trading & Investment Ltd, Georgetown Chamber of Commerce & Industry, Guyana Oil & Gas Support
Services Inc, OES Asset Integrity Management, Oil Now and Scottish Development International, Transportation & Logistic Consulting (TLC).
To find out more about Granite PR's Gateway series, click here.
Recommended for you

Gateway Event To Celebrate Landmark on Offshore Europe Eve