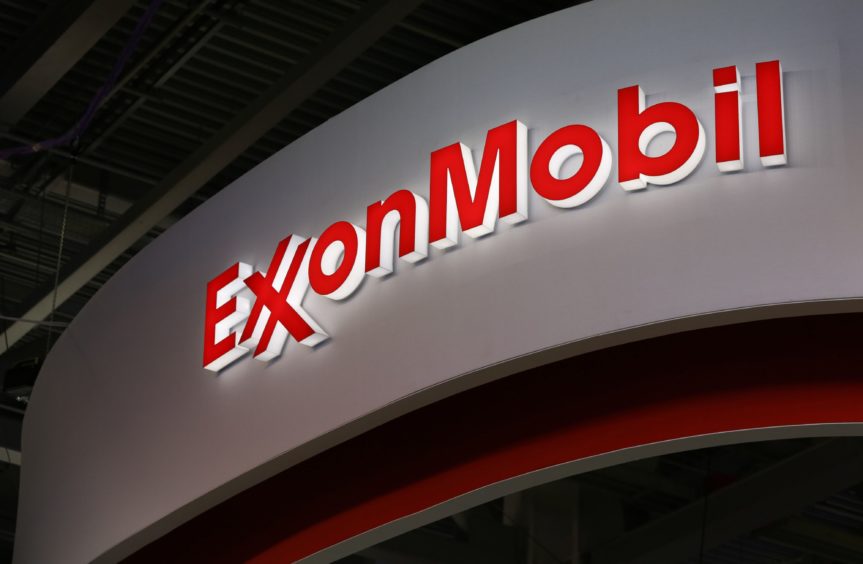 A wealth management firm has said it is "sceptical" that Engine No.1 can take "all of the credit" for the share price performance of ExxonMobil.
Hargreaves Lansdown has said there could be opportunity in investing in "ESG laggards" like Exxon, who might be performing better than rivals on the back of their oil price exposure, rather than environmental investment pressures.
The activist hedge fund, which this week launched its own exchange-traded fund to invest in other large US firms, successfully placed three candidates on the board of directors of the Wall Street giant in order to make it pursue investment in clean energy.
In the last 12 months, the ExxonMobil share price has recovered faster than rivals like BP, Shell, Chevron and TotalEnergies, with Engine No.1 arguing its campaign has driven value.
However, Nicholas Hyett, equity analyst at Hargreaves Lansdown (HL), cautioned against assuming all of this ExxonMobil outperformance is due to the activities of Engine No.1 which has targeted the firm since December 2020.
He said that Exxon is seeking to double down on fossil fuels while rivals pursue renewables, and this tactic could allow the group to "turbo charge profits" through rising prices as supply from other sources fade away.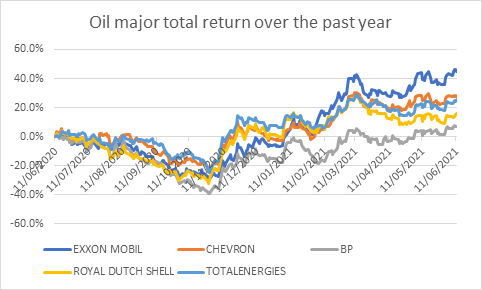 "The fact Exxon has performed better than other global oil groups over the last year also suggests there could be some opportunity in investing ESG laggards", he said.
"Investors could find value in seeking out companies that perform poorly on an ESG basis and have scope to re-rate over the longer-term."
The price of West Texas Intermediate oil has nearly doubled in the last 12 months from $36.40 to more than $70, so it is "no surprise it's no surprise that Exxon's performed better than some rivals investing in alternative energies".
However, "that's not to say that the Engine No. 1 campaign has had no effect", he added.
For a small $240m hedge fund to make any impact on a firm with a $263bn market capitalisation is "particularly notable", HL said.
Engine No.1's exchange-traded fund launched this week has already received $100m in commitments, making it a "landmark situation" in shareholder activism.
The group's aim is to get Exxon to invest in clean energy, set a lower anticipated oil price when planning new oil and gas investments and overhaul the board, succeeding earlier this month in appointing three of its four nominees.
Mr Hyett said: "Investors are increasingly conscious of the environmental, social and governance (ESG) credentials of their investments, and the proposed changes should improve Exxon's ESG scores.  However, we're sceptical that Engine No. 1 can take all the credit."
Ultimately, a higher oil price implies Exxon's assets could generate more profits than previously thought, but HL warned against looking at this in isolation.
Mr Hyett added: "Investors will have to make up their own minds whether its improved ESG credentials or old-fashioned profits that have been the better lubricant for Exxon's recovery."
Recommended for you

Seplat sees ANOH, Exxon deal delayed