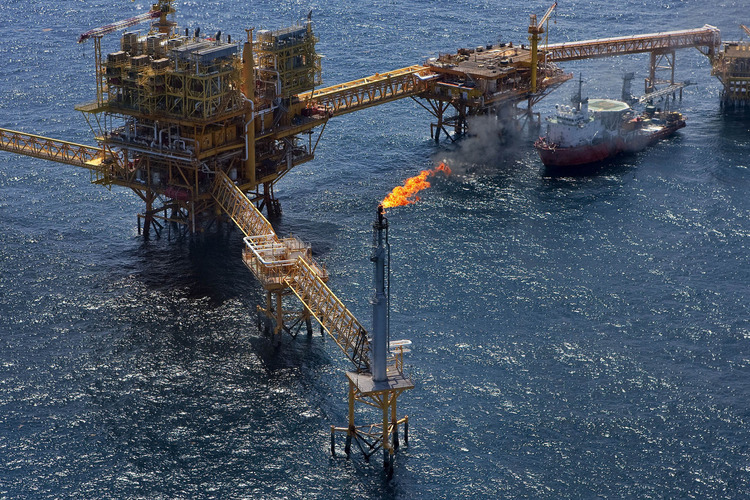 Oil and gas companies have a golden opportunity use the windfall from the recent commodity price upcycle to accelerate their decarbonisation drives, a new report says.
Industry must "seize the moment" at a time of record free cash flows, according to global natural resources consultancy Wood Mackenzie.
The organisation estimated that the oil majors would allocate around 15%, or £11 billion, of their 2021 investment budgets to renewables.
Tom Ellacott, senior vice president, corporate research, said that would be "a start", but clearly "too little to move the needle".
Meanwhile, international oil companies are barely scratching the surface on decarbonisation spending, Mr Ellacott lamented.
The 45 IOCs WoodMac tracks will generate a £730bn cash windfall if current Brent prices, in a $50-$70 per barrel, are sustained to 2030.
"It is incredibly rare for an industry to get a decades-long notice that its business is under threat," he said.
"Not only does the oil and gas industry have the luxury of clear warning, it has significant cash flow coming its way from higher prices.
"The commodity price upcycle provides a golden opportunity to accelerate emissions reduction, with a clear financial framework."
WoodMac said much of what needs to be done to reach net zero is industry wide and that collaboration would be the "de-risking linchpin" for decarbonisation.
Ellacott said: "Stakeholders need to recognise the dilemma facing oil and gas companies.
"Rapid and large-scale divestment to reduce scope three emissions is counterproductive folly.
"Scope three reductions are fundamentally a shared responsibility between suppliers, governments and consumers.
"For the industry to defend that position, however, it needs to produce a credible alternative.
"A disunited, dismissive industry runs the risk of an accelerated wind-down and de-rating long before oil and gas demand disappears.
"A committed and collaborative response, in contrast, could transform IOCs into a credible part of the solution."