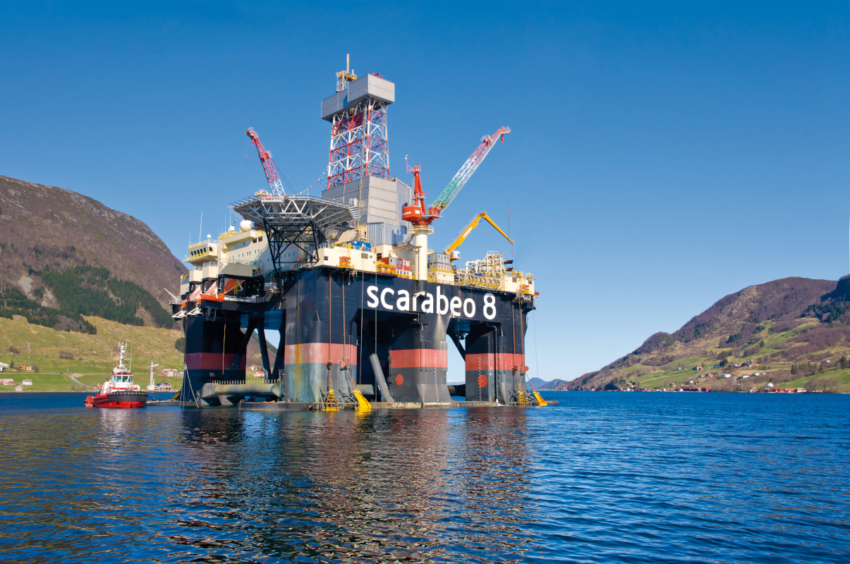 Longboat Energy has hailed the start of drilling on its first ever exploration well.
The London-listed firm said the Rodhette prospect has been spudded in the Barents Sea by operator Var Energi using the Scarabeo 8 semi-submersible rig.
Longboat farmed-in to the prospect 20% earlier this year, and is expected to take post-tax costs of $1.5million in relation to it.
The company was formed in 2019 by the management team of Faroe Petroleum, an Aberdeen-based business which fell to a hostile takeover by Norwegian company DNO earlier that year.
Rodhette is estimated to contain gross mean prospective resources of 41million barrels of oil equivalent, with potential upside to take that figure to 81million barrels.
Chances of success is 41% and has potential to be tied-back to the Goliat field 18miles away.
Shares in Longboat (LBE) are up 4% since the start of the month, but were down 1.7% on Wednesday morning to 74.17 pence.
Rodhette is one of several prospects that Longboat acquired stakes in earlier this year, from Equinor, Spirit Energy and Idemitsu.
Two more wells, Egyptian Vulture (15%) and Mugnetind (20%) are expected to begin drilling by the end of September, followed by the Ginny/Hermine (9%) prospect in December.
Longboat energy said a rig is confirmed for the Kveikje and Cambozola wells, to be drilled in 2022.
Site surveying "will be acquired shortly" on the Corpernicus prospect, which the firm said at the start of this month has potential for 254million barrels, and upside potential to increase that figure to as high as 471m.
CEO Helge Hammer said the exploration programme over the next 18months targets up to 220million barrels of oil equivalent, offering a "unique opportunity" to shareholders.
He added: "Following the successful completion of our first transactions at the end of last month, I am pleased that we are already under way with exploration drilling. Rødhette is the first of three wells, which we expect will begin drilling over the next few weeks in an extremely busy and exciting time for the Company. The wells have the potential to create significant shareholder value."
Longboat has also named Hilde Salthe as its new managing director for Norway.
Ms Salthe is a petroleum geologist by background with over 20 years' industry experience with Shell, Statoil (Equinor), Talisman and Paladin.
She worked with Faroe Petroleum from 2008 – 2019 when the firm was taken over by DNO.
Recommended for you

Dana confirms find at Southern North Sea exploration well